Our Small Size Directly Affects the Quality of our Programming in a Positive Way
The mission of Stone Mountain Adventures (SMA) is to provide growth experiences for young teens ages 12 to 16 through adventure activities, water sports, creative arts, community service, traditional sports and the cooperative group process of living together at camp.
We believe that our camp's small size directly affects the quality of our programming as camp quickly becomes a close knit community that creates strong, positive intrapersonal relationships. Campers are challenged on activities every day which builds confidence. The combination of mutual respect among campers and staff and the increased self-confidence through physical endeavors helps teens to begin to discover who they really are and how they fit into this world. Being a young teen can be a challenging time and SMA is a fun, safe place for teens to grow emotionally and physically.
Campers Transition from being a "New Camper" to being "Connected" within a Few Days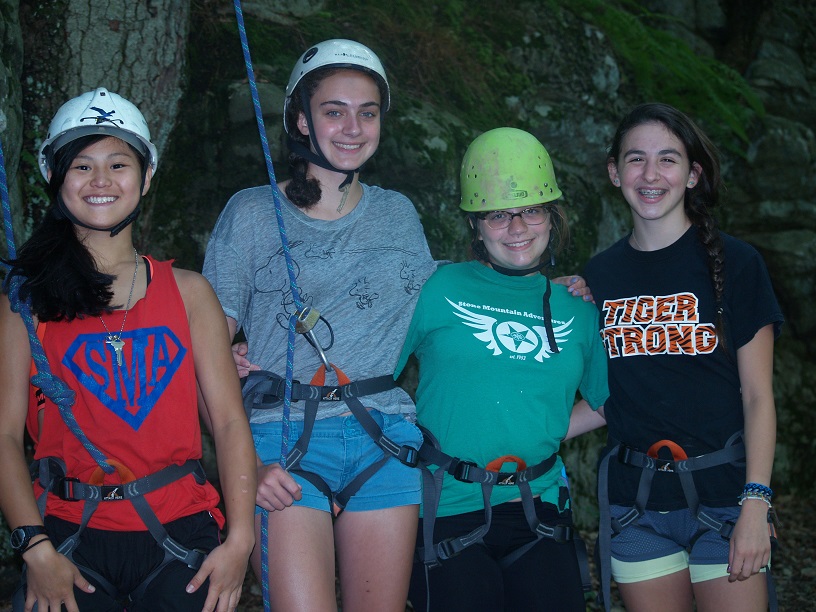 Leaving home to attend a new overnight summer camp can be an emotion-filled experience for both the parent and the camper. Anxiety about "being" and "feeling" like a new camper are real feelings for some families. Due to our small size and because of the teambuilding activities and events that we do right away, new campers quickly feel connected to our SMA summer community. This is important because until a camper has made that transition none of the lofty goals in our mission statement can be achieved.
Campers Know Almost Everyone at Camp, not Just the Kids in Their Cabin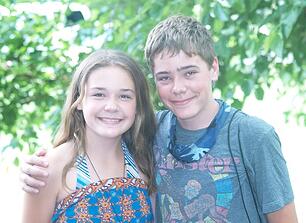 At SMA we have 30 boys, 30 girls, 16 staff, and a family feel to our summer camp. These small ratios make all the difference in the world for your camper. It is akin to small classroom size in school. Campers will first connect with campers and staff in their cabin and on activities. However, it only takes a few days until new campers look around the dining hall and know every person at camp on some level. A feeling of connection to place and the people at camp is very powerful and an important part of why we have made the decision to remain a small summer camp.
Director Jud & the Staff Get to Know Every Camper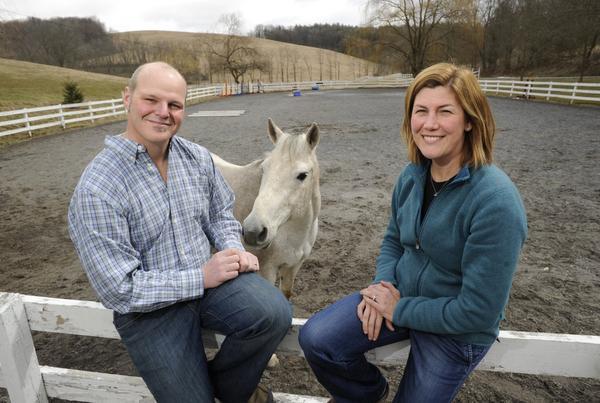 The adults in our community all know your child. Director Jud and his wife Anne take time to communicate individually with each family before camp. Once camp begins we take time to connect with each camper and get to know him or her. Our staff know each camper's likes and dislikes, their strengths and challenges.We have the ability to tailor the summer experience for each camper with input from the parents. This assures that your camper will get the most from his or her time at Stone Mountain Adventures.
Small Staff to Camper Ratio on Activities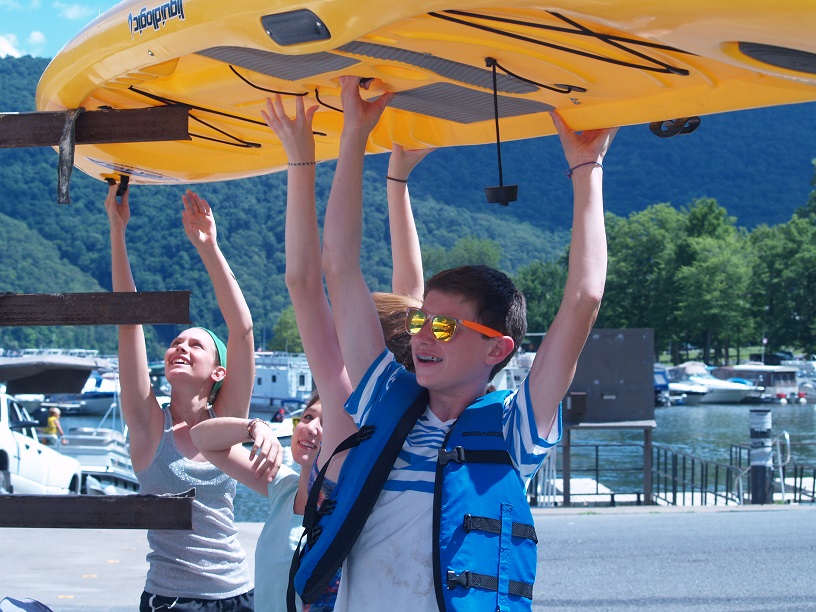 With only 60 campers and 16 camp counselors the ratio of campers to staff on activities is usually 4 to 1. This small ratio is key for campers to be able to learn new skills on activities and be safe. There are many times where the instruction will actually be one on one. Getting the kind of special attention is key to having the confidence to try new skill on an activity such as horseback riding, rock climbing or wakeboarding.
We Can Meet the Needs of Every Camper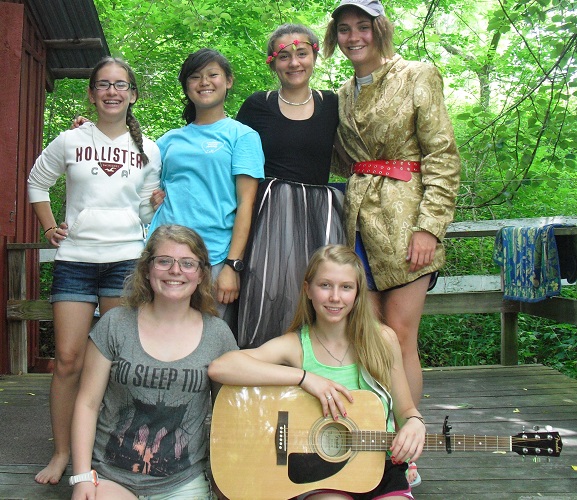 Campers come to SMA in all shapes and sizes, and have their own special needs. As a small summer camp with only 60 campers we are really able to meet the needs of all of our campers in an individual way. This is true for campers with special dietary needs where we can individualize a meal plan to fit their needs. This also applies to campers with behavioral needs such as ADD and ADHD among others.
We have an "All-Camp" Evening Meeting Every Night

Everyday after dinner we have our "All-Camp" Evening Meeting on the front lawn. At the beginning of the meeting we take time to give campers and staff the opportunity to share the highlight of the day. Sharing is optional and it's a very special time of the day that everyone looks forward to. We sit in a large circle and campers raise their hands and wait their turn to share. It's really incredible to see a 12 year old camper speak up in front of the entire camp and share his/her story. The best part is that for the 30 seconds or one minute a camper is telling his or her story everyone in camp is focused on that camper. That simply couldn't happen in a larger camp setting.
Campers Can Choose their own Activities Every Day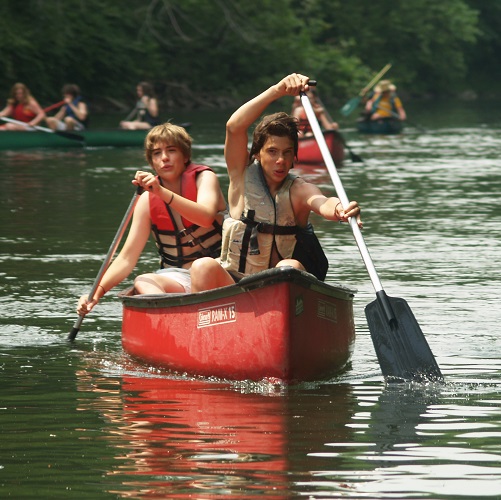 After sharing time is over campers can choose their own activities. Camp Director Jud takes time to carefully plan six activities for the morning activity session and six activities for the afternoon activity session. He will then explain the details of each activity option and campers have the opportunity to sign up for the activity of their choice. There will always be a balance of activities including three adventure activities or water sports, two traditonal sports and one alternate activity including creative arts or community service.
We have "All-Camp" Evening Activities Every Night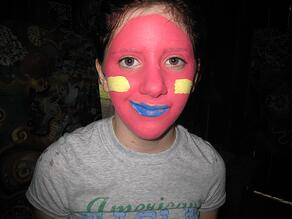 Evening Activities are an exciting time at SMA because we are all together as a group each night. About half of the evening activities we do are in camp and half of the activities we do are out of camp.
"In-Camp" Evening Activities
These exciting, high energy activities are intended to be fun, outrageous and bring our group closer together. These activities include:
Roller Skating is a Favorite"Out of Camp" Evening Activity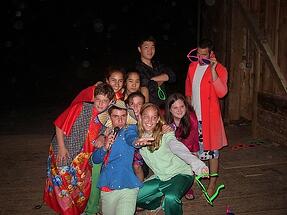 "Out-of-Camp" Evening Activities
At camp it is always exciting to get in the vans and go somewhere together as a group. Our out-of-camp evening activities include:
Roller Skating

Disco Bowling

4th of July Fireworks (1st Session)

Huntingdon County Fair (4th Session)

Ice Cream at a local creamery
We also offer Camping Overnights for small groups of 8-12 campers.