Meals are taken in our dining hall located in our Dining Hall called the "Rhino". The food at Stone Mountain Adventures is exceptional. As we are a smaller camp and our veteran cook can focus on quality rather than quantity. We have fresh, healthy food at every meal and if you sign up for the cooking activity you can even help prepare dinner! All meals are buffet style; help yourself and eat as much as you want. We offer a real vegetarian option at every meal.
Food Allergy Q & A at Stone Mountain Adventures
What are the most prevalent types of food allergies campers have at camp?
Gluten, peanuts, lactose, tree nuts.
What is your camp's food allergy/peanut policy?
Everyday we prepare allergy sensitive meals and snacks for our campers with special dietary needs. Because we are a smaller camp with 60 campers we are not a "nut-free" camp, however we have campers with tree-nut allergies and other special dietary needs every session of every summer and our attention to detail has helped us maintain a safe environment in our dining hall.
How does your camp's kitchen staff prepare for food allergies?
We prepare food sensitive meals in a sanitized and separate environment away from allergens.
Has our camp kitchen changed in recent years with the prevalence of more food allergies?
The presence of more food allergies has created the need for a highly aware staff with specialized training in food preparation. Also, more allergy sensitive meals are prepared daily for campers and staff with special dietary needs.
What specific dietary needs can you accommodate at Stone Mountain Adventures?
- Peanut and Tree Nut Allergies
- Lactose Intolerance Campers
How do the counselors and kitchen staff prepare for campers with food allergies?
We address these issues during our staff training week. Lists of the campers that are under our care with allergies are given to counselors and the kitchen staff.
How have we prepared for a medical emergency are if something happens?
Epi-pens are available in our First Aid Room which is attached to the Dining Hall. We also carry Epi-pens in many of our First Aid Kits. If a camper brings an Epi-pen to camp, they will carry it with them in a backpack to activities and events.
To learn more about how we can accommodate campers with special dietary needs please contact Director Jud Millar:
jud@sma-summers.com 814-667-3874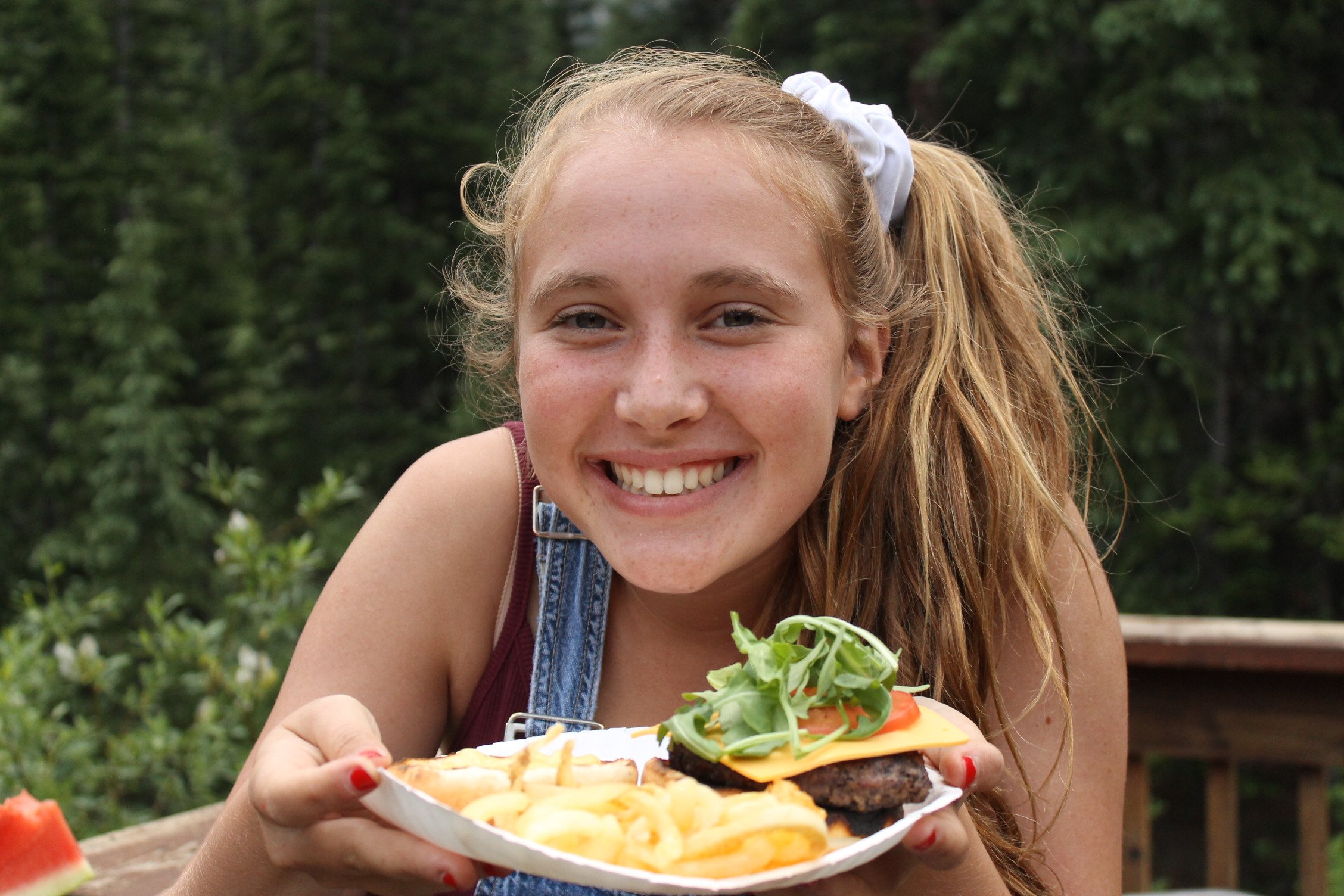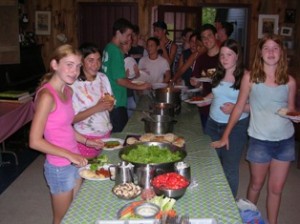 Stone Mountain Adventures is one of many fun summer camps for teens in PA. We offer Water Sports, Creative Arts, Community Service, Adventure Activities and Sports!