One thing that makes Stone Mountain Adventures Overnight Summer Camp for Teenagers unique is that we do trip out of camp everyday!Here is a sample list of trips that we take out of camp: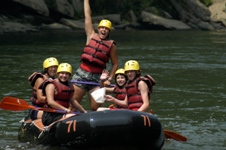 White Water Rafting
Once each session we launch our whole camp onto the Class III rapids of the Youghigheny River for a seven mile white water rollercoaster ride. Helmets and life jackets are worn by everyone for safety, and professional guides ensure a safe and exciting voyage. This is one of the activities we do as an entire camp which makes it all the more fun. One of the most exciting activities we do at camp, whitewater rafting is guaranteed to increase your heart rate!
Berry Picking
When blueberries, raspberries, blackberries, cherries & strawberries come into season in central PA we offer berry picking as an activity! We pick berries to eat and try to save enough to make desserts for the entire camp. This is a popular summer camp activity for those with a sweet tooth!
Amish Market
Every Wednesday in a nearby Amish community there is a marketand auction where campers may watch livestock such as cattle, pigs, sheep and horses being auctioned. Campers also have the chance to buy and bring home a rabbit to care for during their three and one-half week stay at camp. Don't forget to buy an Amish whoopee or moon pie, homemade of course – yum!
Central PA Festival of Arts
During First Session we go the Central PA Festival of the Arts for live music, art, exhibits and great food! This event is held in nearby State College, PA.
Penn State University
The University Visit Group (campers age 15+) will spend an afternoon visiting Penn State University, meeting with admissions officers, and touring the campus.
Juniata College
The University Visit Group (campers age 15+) will spend a morning at Juniata College meeting with admissions officers and touring the campus.
4th of July Fireworks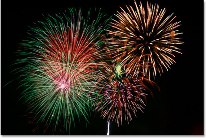 During our First Session we will travel over Pine Grove Mountain to State College, PA, to see the Fireworks and celebrate our nation's Independence Day!
Huntingdon County Fair
During our Second Session we go to Huntingdon to the county fair. There are amusement rides, games, animals of all shapes and sizes and special events.
PA State Parks
On Sunday afternoons after lunch we all venture to one of the many State Parks that are close to camp for an All Camp Day of sports activities, hiking, crafts and swimming. This is followed by a BBQ cooko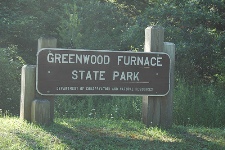 ut at the park.
SMA Activities that sometimes take place out of
camp:
Camping Overnights

Canoe Trips

Mountain Biking the Allegrippis trail at Raystown Lake

Community Service Project




s