Evening Activities are an exciting time at SMA because we are all together as a group each night. About half of the evening activities we do are in camp and half of the activities we do are out of camp.
"In-Camp" Evening Activities
These exciting, high energy
activities are intended to be fun, outrageous and bring our group closer together. These activities include:
"Out-of-Camp" Evening Activities
At camp it is always exciting to get in the vans and go somewhere together as a group. Our out-of-camp evening activities include: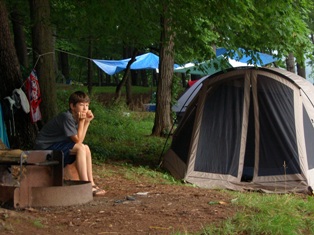 Roller Skating

Disco Bowling

4th of July Fireworks (1st Session)

Huntingdon County Fair (2nd Session)

Ice Cream at a local creamery.
We also offer Camping Overnights for small groups of 8-12 campers at SMA Summer Camp for teenager. Click Here to learn more about our Camping Overnights.