Evenings are a magical time at SMA because we all get to be together as a group at the end of an exciting day of fun. Each night we offer awesome evening activities, some of which we do in-camp and some of which we do out-of-camp.
"In-Camp" Evening Activities
These engaging, high energy activities are intended to be fun, outrageous, and bring our group closer together. These activities include:
Team-building games
Campfire night
Invention Convention
SMA Jeopardy
Movie nights
Poetry Slam
The SMA Camp Dance
Karaoke
Capture the flag
Pictionary
The SMA Carnival
The world-famous SMA Talent Show
"Out-of-Camp" Evening Activities
At camp it is always exciting to get in the vans and go somewhere together as a group. Our out-of-camp evening activities include: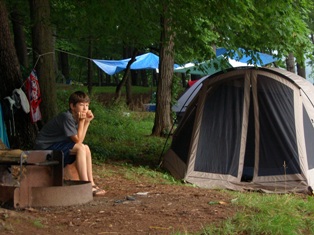 Roller Skating

Disco Bowling

4th of July Fireworks (1st Session)

Huntingdon County Fair (2nd Session)

Ice Cream at a local creamery.
We also offer Camping Overnights several times per session. These come with its own evening activities, and campers remaining at camp are often treated to ice cream, pizza, or a movie!