Horsemaster Program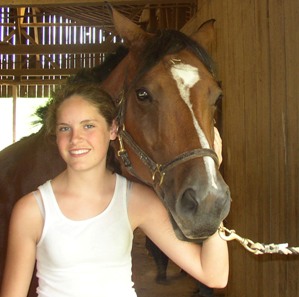 Our Horsemaster Program is designed for the rider looking to dedicate a large portion of their summer toward improving their horseback riding skills. Campers enrolled in our Horsemaster Program are in the barn riding horses every morning. You then have the opportunity to choose from one of our many Adventure Activities, Water Sports, Traditional Sports or Creative Arts Activities in the afternoon.
Horsemaster Campers also learn about stable management including:
Feeding the Horses

Meeting with and observing our Local Blacksmith

Tacking Up Before Lessons

Cooling Down the Horses After Lessons

Meeting with and observing our Local Equine Dentist

Cleaning Stalls

Meeting with and observing our Local Equine Vet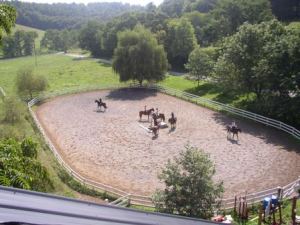 Beginner riders develop skills and confidence and learn to be comfortable handling and caring for horses. Advanced riders are challenged on the flat, over fences, on the trail, or on lunge lines while learning new skills from seasoned Horseback Riding Instructors. Balanced seat is taught to all riders in order to develop a strong, effective seat doing flat work. Horsemaster riders may focus on jumping, cross-country, or dressage. This is a personalized and fun program and is limited to only 12 campers. Please note that campers not enrolled in the Horsemaster Program will have the opportunity to ride a horse during their time at SMA. SMA is an Overnight Horseback Riding Summer Camps!!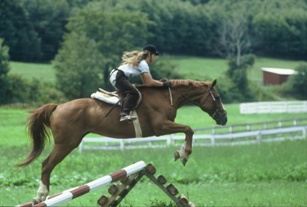 "I love everything about the Horsemasters Program. At home I only get to ride a few days a week, here I get to ride every day! SMA may not be an exclusive horseback riding summer camp but I love it anyway. The instructors are so awesome & down to earth, I have gained so much confidence it's crazy. I can't wait to come back next summer!"
- Rose Miller, 12
"I loved being at SMA horseback riding teen summer camp this summer!"
- Emily Fichandler, 14