Canoeing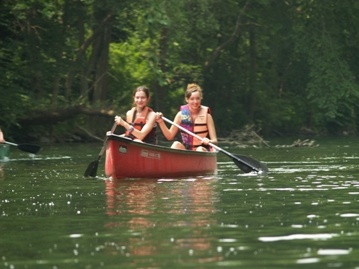 Canoeing is a favorite camp activity on a hot summer day at SMA. Our location in central Pennsylvania provides us with a number of rivers and lakes great for canoeing including the Little Juniata, the Frankstown Branch of the Juniata, the Raystown Branch of the Juniata and the mighty Juniata River. Sometimes we take a slow, playful trip along a winding river and other times it's a faster trip which lets you command your craft through small rapids. We also do lake trips at Raystown lake near the Allegrippis Trails where we do our biking. Our experienced staff will instruct you on:
"Reading" the river

General Stokes (Sweep, Draw, Correction, Rudder, etc.)

Ferrying across the river

River Safety & Communication

Righting a canoe if you capsize

River Song & Local Lore
Canoe trips at SMA are always full of hearty laughter and good times as we navigate our way down the river. We also offer van supported canoeing overnights, another highlight of camp!

---
Sailing
Our two sunfish sailboats are great for sailing around Lake Raystown. Our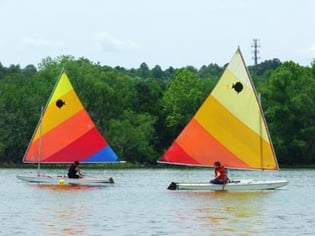 sailing instructors will help you every step of the way including:
Teaching you to rig the sailboat

Understanding the concepts of sailing

Read the wind and the water

Sailing safety

General navigation skills.
Being able to harness the power of the wind is an incredible and empowering experience. Raystown Lake is located in the mountains which makes it a terrific spot for beginner through intermediate sailing. Come and join us at our PA sailing summer camp as we let the wind fill our sails and we glide across the water.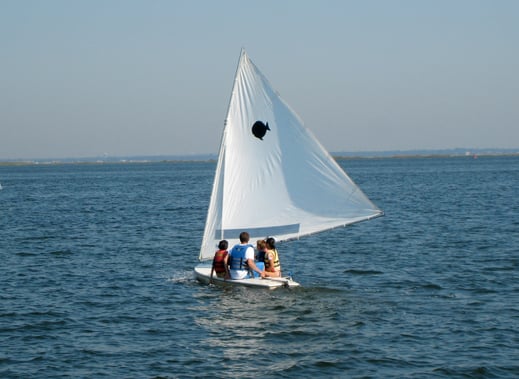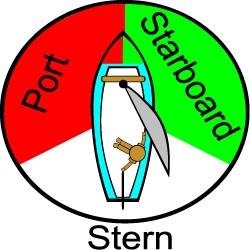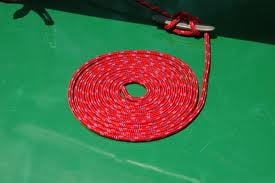 ---
Stand Up Paddle Boarding (SUP'ing) at SMA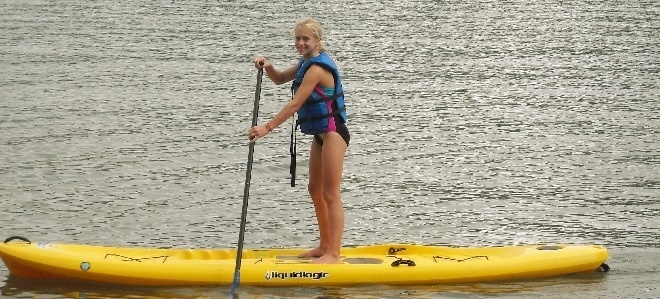 The sport of Stand Up Paddling (SUP) has been exploding in popularity and is quickly becoming the watersport of choice for a growing number of teens and kids. Not only does SUP'ing increase strength, balance and coordination, kids love it because a it's fun and exciting way to spend time on the water!
At Stone Mountain Adventures Stand Up Paddle Boarding is offered in conjunction with our sailing activity and takes place at beautiful Raystown Lake.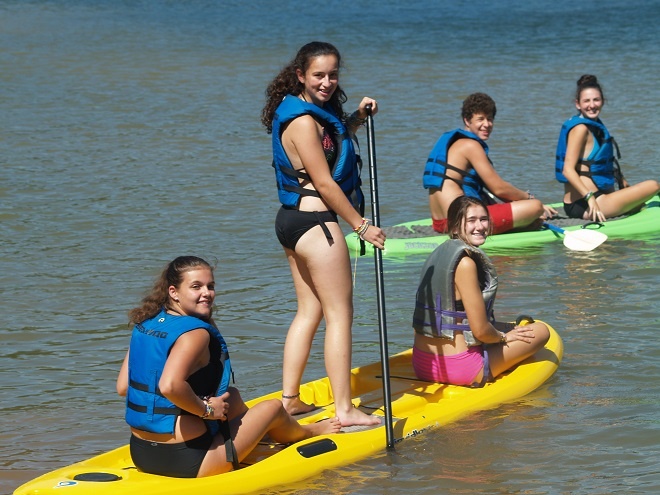 ---
Fishing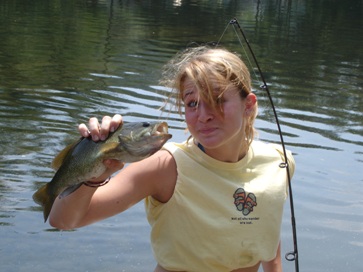 We offer fishing on many of the local rivers and lakes in central PA. We provide the fishing rods and the bait while you provide the courage to put the worm on the hook and the patience it takes to "catch the big one." The rivers we fish are all tributaries of the Juniata River, which flows into the Susquehanna River and is part of the Chesapeake Bay Watershed. We fish for trout, bass and catfish at Stone Mountain Adventures. A peaceful morning or an afternoon fishing activity while cooling your feet in the fresh water of a pristine river or mountain lake can be the perfect respite from other adventure activities at camp.
---