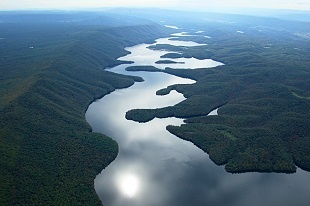 Stone Mountain Adventures is an incredible teen summer camp located in beautiful central Pennsylvania that emphasizes water sports! Thanks to our small camp size and close proximity to gorgeous Raystown Lake (the largest lake in Pennsylvania), we can offer exciting water sports every day and teach them effectively with a great camper to counselor ratio. Whether On the Lake or On the River, our water based activities offer a fun and rewarding array of challenges and experiences.
Water sports at SMA include:
Wakeboarding, Kneeboarding & Waterskiing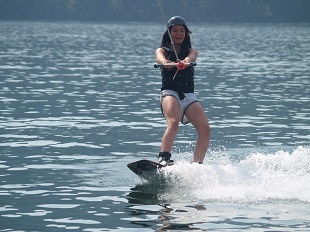 We offer the activities everyday at SMA on Raystown lake. Beginner riders & skiers will love the thrill of beign on the water relsih the opportunity to try something new. Experienced wakeboarders & water skiers will be amazed the solitude of our lake and the power of our 22 foot Glastron boat. There really is nothing better then spending a day on the boat! For those of you that are serious about Wakeboarding and Water Skiing and want priority instruction to focus on skill development, we have the Wake Masters Program. Click Here to learn more about our Wakemasters Program.
Sailing & Stand Up Paddle Boarding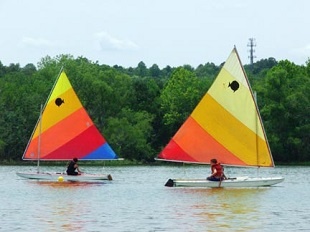 Our sunfish sailboats and offer experienced sailors the opportunity to challenge them selves on the waters or Raystown Lake. Beginner sailors will learn to love to sail!
The sport of Stand Up Paddling (SUP) has been exploding in popularity and is quickly becoming the watersport of choice for a growing number of teens and kids. Not only does SUP'ing increase strength, balance and coordination, kids love it because a it's fun and exciting way to spend time on the water!
Whitewater Rafting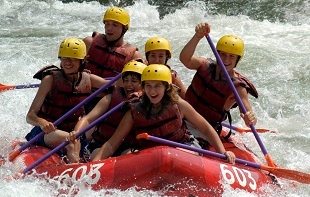 White Water Rafting is one of the most exciting activities we offer at our water sports summer camp. Nothing really compares to the exhilaration of entering the "white water world" and powering through rapids. Helmets and life jackets are worn by everyone for safety, and professional guides ensure a safe and exciting voyage. "The Yough" is a world class intermediate white water river perfect for young teens. White water rafting the Lower Youghiogheny River is one of the activities we do as an entire camp towards the end of each session. It is a highlight of camp that only reconfirms the bonds everyone has made with each other. As one of the most exciting activities we do at camp, whitewater rafting is guaranteed to increase your heart rate!
Canoeing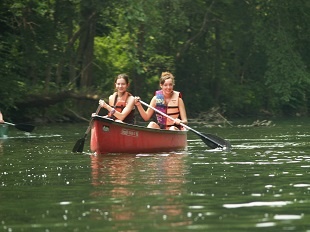 Canoeing is a favorite camp activity on a hot summer day at SMA. Our location in central Pennsylvania provides us with a number of rivers great for canoeing including the Little Juniata, the Frankstown Branch of the Juniata, the Raystown Branch of the Juniata and the mighty Juniata River. Sometimes we take a slow, playful trip along a winding river and other times it's a faster trip which lets you command your craft through small rapids.
Fishing
We offer fishing on many of the local rivers and lakes in central PA. We provide the fishing rods and the bait while you provide the courage to put the worm on the hook and the patience it takes to "catch the big one."