Thanks for taking the time to learn more about Stone Mountain Adventures (SMA)! This page should give you a better idea of what to expect from a summer experience at our camp.
SMA Teen Camp Profile
Stone Mountain Adventures (SMA) is a co-ed, overnight summer camp for teens ages 12-16 nestled in the heart of beautiful Central Pennsylvania. Every day we offer tons of awesome activities that you'll pick yourselves, and because we're a smaller camp, it's easy to be a first-time camper and make friends. SMA has a really positive vibe and because our campers are older, you'll have more freedom than you would at larger, more traditional camps.
What's a typical day like at SMA?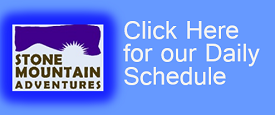 Our daily schedule provides the rhythm and routine that we all need, balanced with the excitement of activities which you choose yourselves! While certain days are special (like our All Camp Days, community service days, camping overnights, and more), we typically offer a morning activity, afternoon activity, an hour of free time before dinner, an "all-camp" meeting, and finally an evening activity.
How do You Choose Your Activities?

Stone Mountain Adventures is a summer camp for teens, and we feel it's important that our campers have as much control over their summer as possible. So, here at SMA, you get to choose your own activities every day! Each night we have an evening meeting, during which you'll choose from groups of activities for both morning and afternoon activity slots.
Read on to learn more about the activities you could participate in during your summer at SMA!

Every day at SMA we offer a variety of outdoor adventure activities that give campers the opportunity to challenge themselves while learning new skills and gaining confidence. Our experienced and caring staff members teach important skills, set guidelines, and share their passions with campers in ways that are motivating and fun. Outdoor adventure activities at SMA include mountain biking, rock climbing, horseback riding, hiking, and camping overnights.
For campers interested in focusing on mountain biking or horseback riding, check out our fantastic Mountain Bike Masters and Horsemasters programs!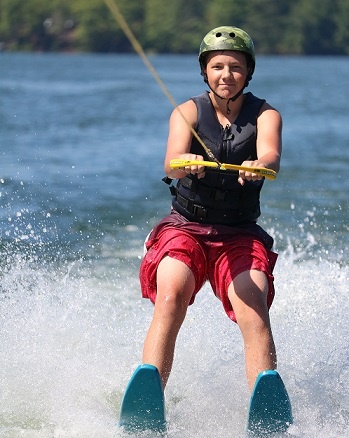 We love water sports at Stone Mountain Adventures! Thanks to our small camp size and close proximity to gorgeous Raystown Lake (the largest lake in Pennsylvania), we can offer exciting water sports every day and teach them effectively with a great camper to counselor ratio. Water sports at SMA include wakeboarding, waterskiing, kneeboarding, sailing, stand-up paddleboarding, whitewater rafting, canoeing, and fishing.
For campers interested in focusing on wakeboarding and waterskiing, check out our fantastic Wakemasters program!
Traditional Sports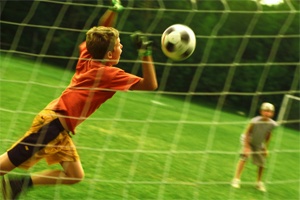 Although Stone Mountain Adventures isn't a "sports camp," every day we offer at least one traditional sport for anybody to participate in. Our sports tend to be like "intramural sports," with a focus on fun, positive competition, skill development, teamwork, and sportsmanship. Traditional sports at SMA include tennis, soccer, basketball, ultimate frisbee, flag football, touch rugby, softball, disc golf, and volleyball.
At Stone Mountain Adventures, the Art Studio is the place to go for campers wanting to explore their creative side. Campers can express themselves and practice mosaic making, linoleum block painting, candle making, basic ceramics, jewelry making, and tie-dying (always a favorite). For campers interested in music and performing arts, we offer music jam in our recently built SMA Music Studio as well as the opportunity to host a radio show or two at our camp station, WSMA. Campers will also have the option to adopt a "bunny" to care for and play with.
We're very fortunate to be able to provide and participate in all of the wonderful things that make SMA awesome, so giving back has always been one of our core values. Each session, we set aside a half-day for service projects which give campers the chance to shape the future by showing commitment to themselves, others, and the community. Campers can choose from multiple projects each session, such as maintenance at Shaver's Creek Environmental Center, retirement home visits, collecting donations for pediatric cancer research with Alex's Lemonade Stand Foundation, working at Plowshare Organic CSA Farm, landscaping with local land management agencies, building bike trails on camp land, and much more!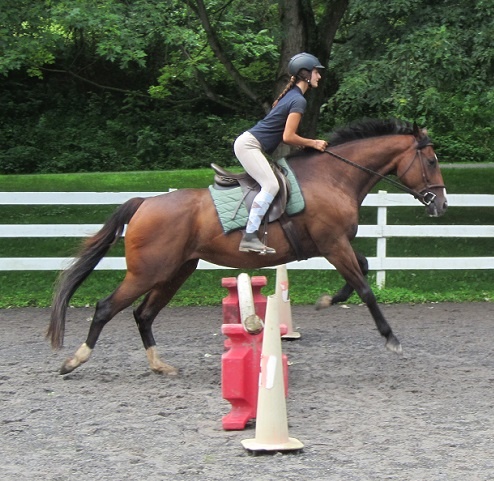 Masters Programs
The Masters programs at Stone Mountain Adventures give campers the chance to focus on a favorite activity while at camp. Campers signed up for one of these programs can expect to spend more time participating in their chosen activity than other campers might. These Masters Programs are open to all levels of skill and experience. Check them out below! Campers who do not sign up for one of these programs will still have the chance to participate in the activity while at SMA.
Evening Activities
Evenings are a magical time at SMA because we all get to be together as a group at the end of an exciting day of fun. Each night we offer awesome evening activities, some of which we do in-camp and some of which we do out-of-camp.
"In-Camp" Evening Activities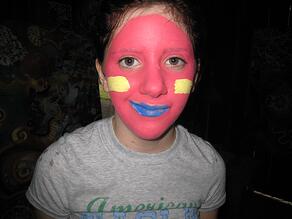 These engaging, high energy activities are intended to be fun, outrageous, and bring our group closer together. These activities include:
"Out-of-Camp" Evening Activities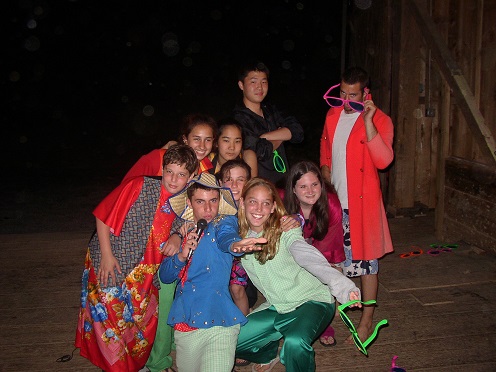 At camp, it's always exciting to get in the vans, turn on some tunes, and go somewhere together as a group! Our out-of-camp evening activities include:
Roller skating

Disco bowling

4th of July Fireworks (1st Session)

Huntingdon County Fair (4th Session)

Ice Cream at a local creamery
We also offer Camping Overnights for small groups of 8-12 campers.
Click Here to learn more about our Camping Overnights.

A Small, Tight-knit Community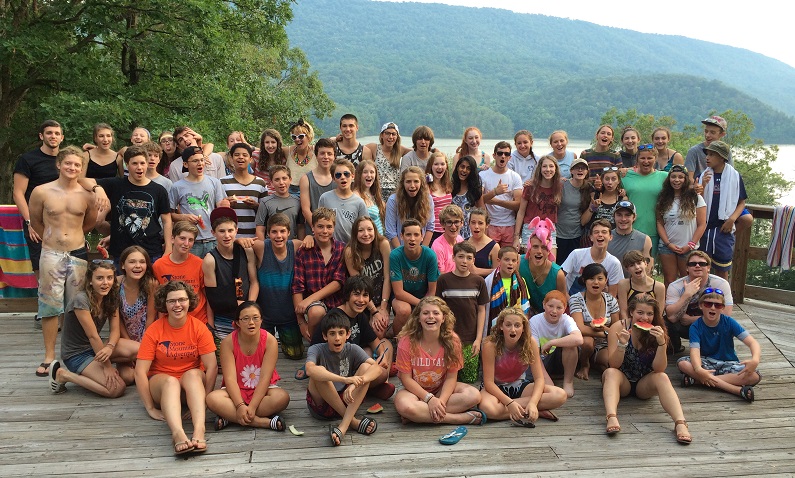 We believe that our camp's small size directly affects the quality of our programming and the accomplishment of our mission, as SMA quickly becomes a close-knit community that creates strong, positive social relationships. You'll participate in activities that are adventurous, team-oriented, sometimes challenging, and always fun! You'll also build relationships with your fellow campers and counselors through learning tons of new skills, and both socializing and teaching are made easier by the fact that we have small groups each session. Most of all, our small size lets us create an atmosphere of acceptance. Being a teenager can be really tough sometimes, but SMA is a fun, safe place to be yourself, have fun, and grow!
You'll Feel Connected Very Quickly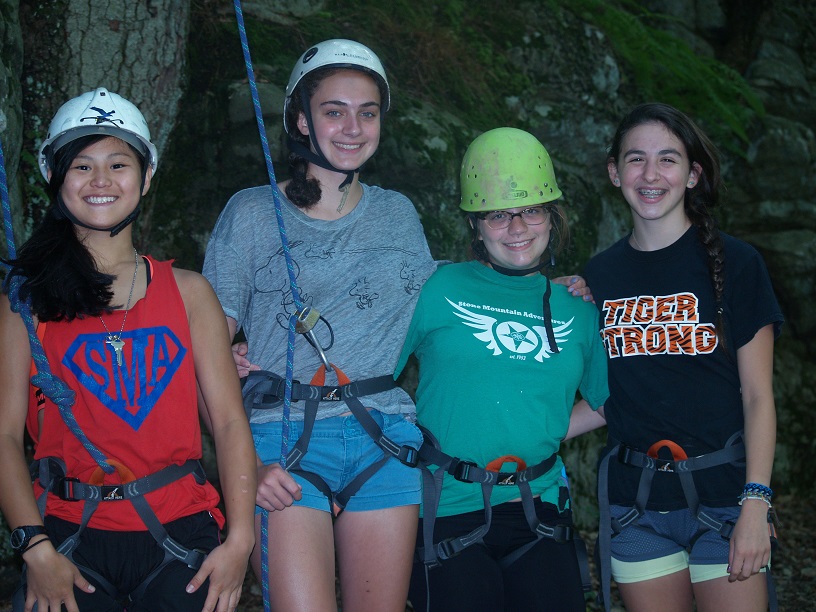 Leaving home to go to a new overnight summer camp can be an emotional experience. Some campers might feel anxious about fitting in at camp and feeling like a new camper. But don't worry! These feelings are normal, and thanks to our small size and culture of fun and acceptance, new campers at Stone Mountain Adventures easily feel connected to our wonderful summer community. This is so important because until a camper has felt this acceptance, none of the lofty goals in our mission statement can be achieved.
You'll Get to Know Everyone at Camp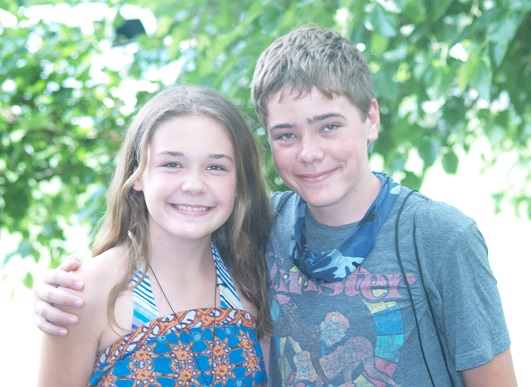 Thanks to our small number of campers (around 60 or so per session) and close-knit staff, Stone Mountain Adventures feels just like family. This ensures that campers connect with everybody at camp within just a few days! This feeling of connection is very powerful, and a central part of why we make the decision, year after year, to stay a small summer camp.
Director Jud & the Staff Get to Know Every Camper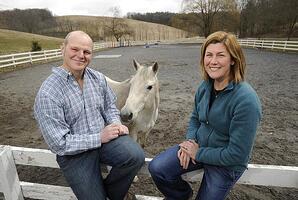 Director Jud and his wife Anne take time to communicate with each family before camp, so each camper starts out with a connection to SMA. Once camp begins, the staff connects with each camper very quickly, learning their likes and dislikes, their strengths and challenges. These connections are important in tailoring the summer experience to each camper with input from the parents. This way, each camper gets the most from their Stone Mountain Adventures experience!
---