Have youth lost their taste for the beauty of the great outdoors? Not only are protected spaces vanishing within the world, but they are also vanishing from our schedules, and more importantly from the lives of today's teens.
A Retreat from Nature
Today's kids are amazing – they're creating business plans, crafting their own personal mission statements, and planning demonstrations and rallies around the topics that move them. They are purpose driven, intentional, and spend almost all of their time inside.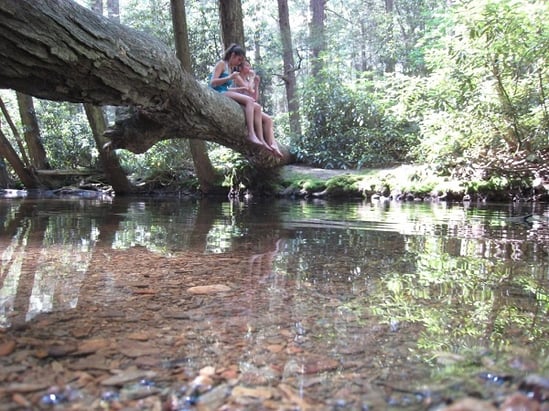 A wave of change has occurred as students have shifted from outdoor activities (hiking, biking, and playing tag) to indoor activities (coffee-house conversations, YouTube streaming, and video-game chatting). It's not just the local parks that are seeing fewer and fewer kids, The United States National Parks continue to experience declining numbers of visitors year after year. While students are eating more "natural" foods, they are spending more and more time away from the natural world. I think this is not only disconcerting, but that it is hurting youth.
A 2005 study [Directions: Youth Development Outcomes of the Camp Experience – A study conducted by Philliber Research Associates and the American Camp Association with generous support from Lilly Endowment Inc.] by the American Camp Association found that a stay at a teen summer camp helps teenages:
Develop social skills for making friends

Grow more independent and improve their leadership attributes

Become more confident as their self-esteem improved

Experience new things and explore their adventurous side

Grow more deeply in a wholistic or spiritual faith.
After returning home from a summer camp for teenagers, kids told surveyors that their greatest growth was in their physical abilities and their critical-thinking skills. Parents reported that they saw their kids grow most in their positive sense of individuality. The study found that six months after a teen summer camp experience, parents and kids were still reporting positive impacts from their time spent at camp.
Meeting a Deeper Need
Chief among these needs is giving kids an experience in nature. Has there ever been a society so protected and distracted from going outside? We live our lives in our climate-controlled homes, only to venture outside by getting into our airtight vehicles (while still in our semi-controlled garage), as we travel to our indoor schools, jobs, and maybe our indoor gym. For the brief time we spend outside, we wear our earbuds and hold our cell phones tight to avoid any potential distractions from nature. Venturing outdoors is a planned event that includes a paranoid evaluation of potential risks before embarking (especially if we're taking our children with us). Getting hot, cold, tired, dirty, or rained on can be enough cause to avoid going outside altogether, unless it's to breifely capture that perfect Instagram image.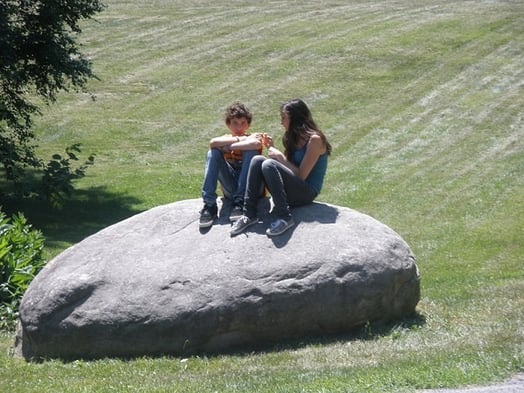 Between our fears and busy schedules, kids are often left to entertain themselves alone and inside. It's not just that parents won't let their kids go outside (let alone to climb tree), it's that kids don't want to go outside. When was the last time you saw a kid wake up and dash outside to work on their tree fort, or to seek out a bug or a frog in a creek? YouTube, Game Consoles, and Social Media streams… these initially wonderful inventions not only captivate our attention and time, but they have also stolen our children's ambition to go outside and explore the great outdoors.
Even camps sometimes miss the mark. Nestled in the middle of forests, the pursuit for the perfect summer hashtag can sometimes distract for the opportunity to unplug and listen to the wind rushing through the trees.
Dramatic Encounters in the Outdoors
I suggest that we take a moment to stop and recognize the dramatic need that youth, and adults, have for meaningful unstructured experiences in the great outdoors. Let's send our kids to camps and activities that provide opportunities to stop and explore the outdoors in a creative and self directed manner. To lead the youth of the plugged-in generation outside. Away from powerplugs and carefully crafted activities, and into a time of discovery of all that nature has to offer us.
Our teenagers need dramatic experience in the outdoors. The mountains, beaches, fields, deserts, and woods are calling. Let's be a part of getting them there.
Written by Jansen Wendlandt
Jansen is the Assistant Director of Rock-N-Water Christian Camps, an outdoor adventure camp in California dedicated to challenging youth to a higher calling through meaningful experiences in the great outdoors.