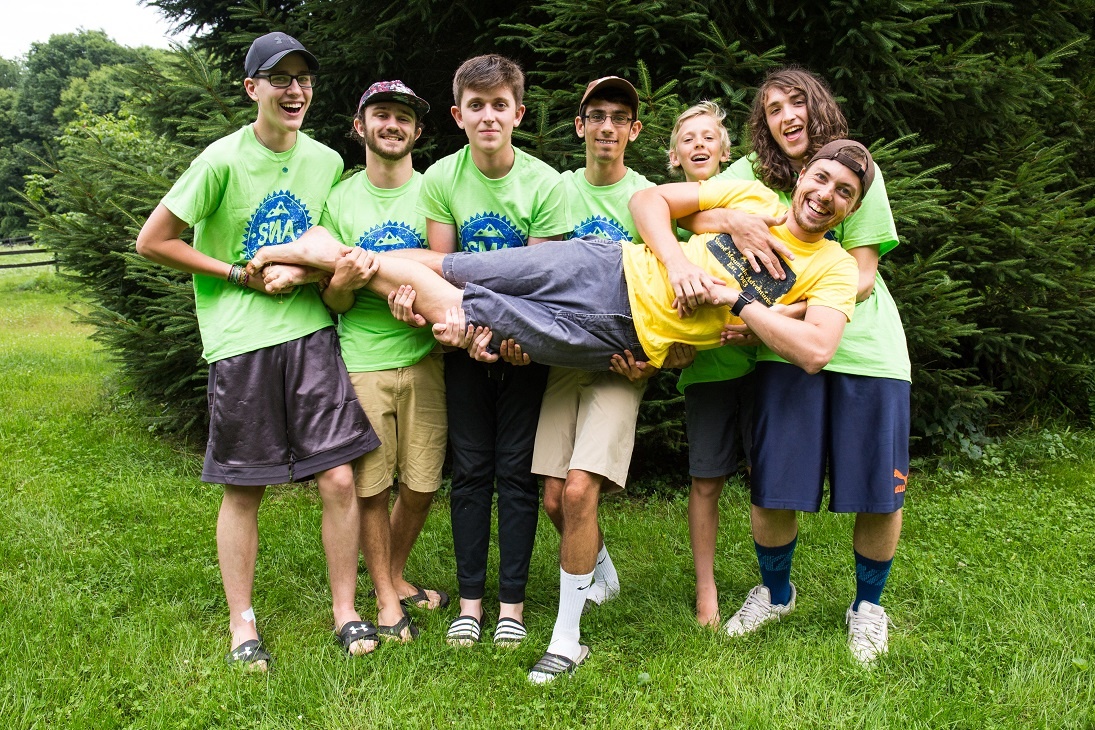 Click Here to Download the Session 1 Camper and Staff Memory Book
Scout Kranick
I can't even begin to tell you how much I love Stone Mountain Adventures!! This is my second year coming to camp and its been amazing. I got to see my old friends from last year; Tyler, Odessa and Jordyn and it was so nice to see them again, I also made new friends; Kaylen, Kendal and Lily. We all had a lot of fun together getting to know each other, making each other laugh and having adventures. We're all very different in our own ways but I think that's what made us all click somehow. I'm so glad I met all of them.
My favourite activity at Stone Mountain was SUP and sail! Always getting to go with Jordyn and Odessa was fun because we just hung out on the paddle boards, talked and laughed. Jordyns shenanigans are always funny to watch! It was the best activity because of the heat wave that had come through as well… it was pretty refreshing. SUP and sail was just really fun all the time. I love SUP and sail.
SMA is a wonderful place. The energy of this place cannot be replicated anywhere else. It's amazing here and when you come you never want to leave!
I LOVE SMA!
Daniel Bosch
Session 1 was way bigger than session 4 last year. This being my second year I felt like a veteran camper already. Besides seeing old friends and making new ones I think this session was pretty nice. I tried some new activities and had fun trying them. I'm not writing too much because im here for two sessions so will probably write more at the end of session 2. Well between Tim, Jim and Kim I prefer Kim. While ash and Beth are bugging me while I'm alone in a boat and Jess is broken and Swags is sick it has been a great group of councillors. With flat Matt and flannel Matt and a group more that includes Jellie (Jordan and Ellie), Helen, Nathan, Cassie and Diego. With doing things in power hour like watching the World Cup or the dancing fire (Helen) or the cat in the bush debacle; I don't know, session 1 was not as close as session 4 last year but that's because of there being more campers. Having so many 4th year and up campers really added to the experience.
Well, session 1 SMA '18 has come to a close.