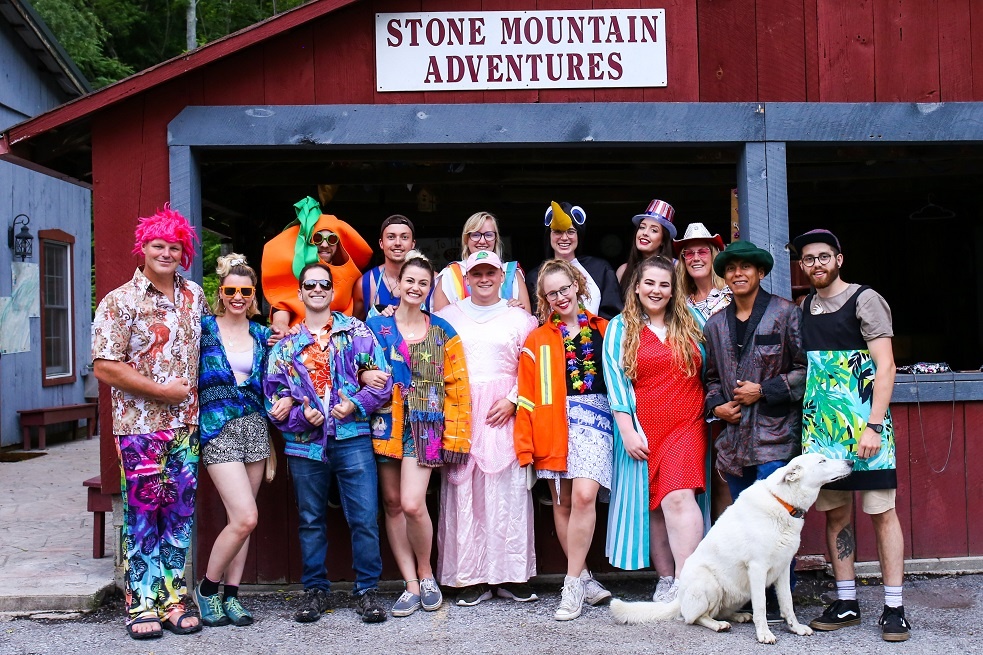 All of us at Stone Mountain Adventures are excited to introduce our 2018 All Star Staff Team:
Introducing Matthew Dyer (aka Flat Matt)
Age: 23
Home Town: Perth, NY
Recently graduated with a degree in Mechanical Engineering, this particular counsellor can often be found shredding the gnarly bike trails as one of our mountain biking instructors. If he isn't living up to the self-proclaimed title "the songbird of his generation" or being mistaken for Jimmy Hendrix, you may find him skiing or instigating search parties for his sister with reindeers in blizzards. Matt's life aspirations include, but are not limited to, living within walking distance of a Chipotle and Chikfila, performing 6 continuous backflips on a bike, and riding the whole Encilada.