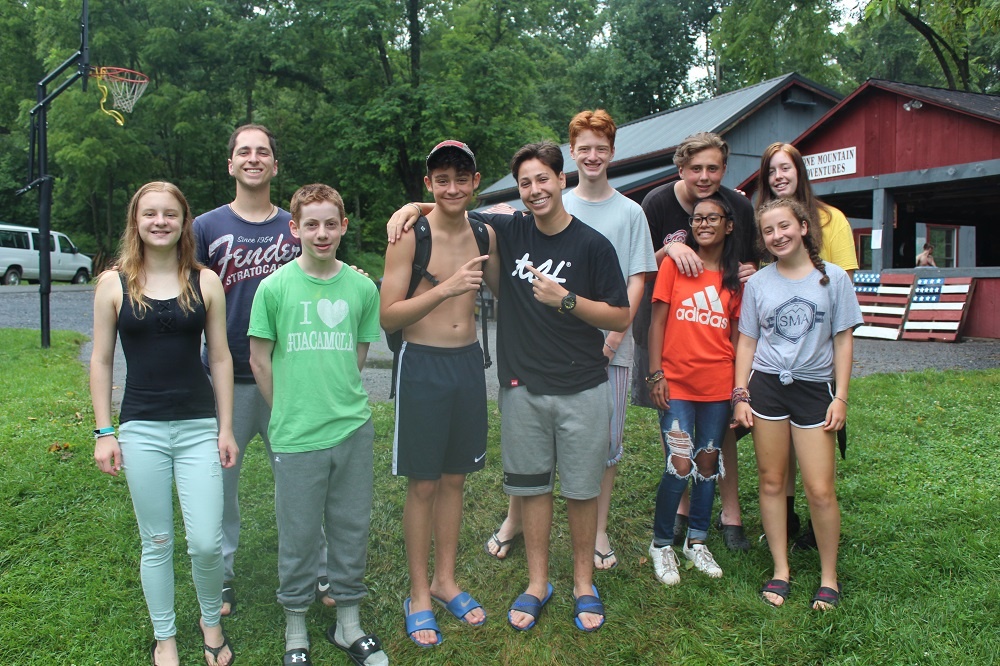 Stone Mountain Adventures 3rd Session Campers arrived at camp this past Sunday, July 22nd. As new and returning campers arrived at camp for the opening day of third session, there was a mix of excited and nervous energy. That energy was quickly harnessed into action with camp counselors leading "ice-breaker" and team-building games.
And then the rains came... the good news for us at Stone Mountain Adventures is that our facility is location in a mountainous region of central Pennsylvania so we are in no danger of flash floods.
How do we deal with rainy days at SMA? With positive energy and action! There are some activities that must be modified or postponed because of heavy rain. However, most activities we just put the word "MUD" in front of them and run them anyway including:
Mud Soccer

Mud Mountain Biking

Mud Ultimate Frisbee

Mud Hiking

Mud Volleyball

and more!