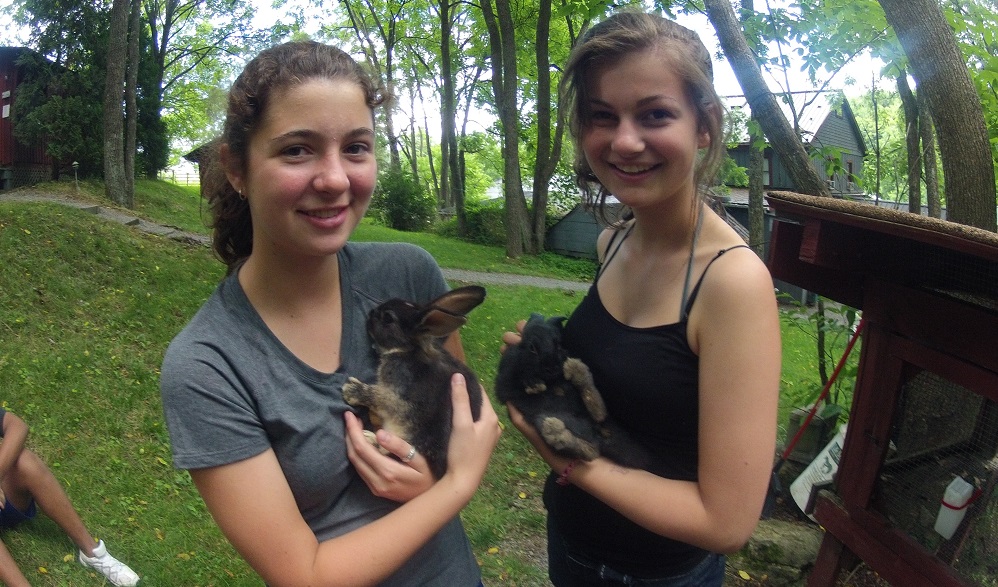 Most children love animals. If you grew up with a family pet, you know that they can be cute, fun-loving and oh-so-cuddly. But did you know that having a family pet in your home can benefit children's lives?
Research has demonstrated that having a pet in your home and having daily encounters with pets assists kids with creating positive qualities. A connection with a furry friends can help kids alleviate anxiety, teach responsibility, keep kids active and while making kids happy. They same is true at summer camp. We find that new campers who attend our overnight summer camp and interact with camp pets at least once a day assimilate to live at camp better.
What Animals Do We Have at SMA Teen Summer Camp?