During the summer of 2018 Stone Mountain Adventures offered a Dream Day Camp for kids ages 8 to 12 year old. The was the second summer we offered this awesome program. The following Blog Post was written by Merina Madina who was a Counselor In Training this past summer.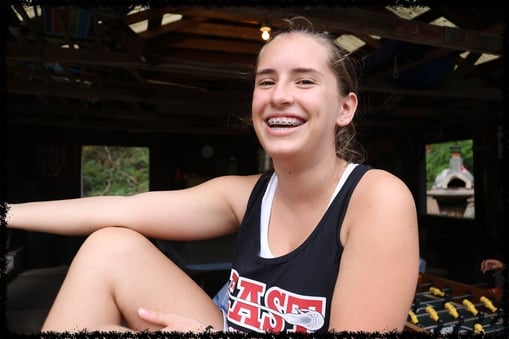 My name is Mirena Medina. I was a camper at Stone Mountain Adventures for four years (2013-2016). This past summer I spent a week back at camp working as a Counselor in Training (CIT) at the day camp. SMA has been a been a huge part of my life for many years. SMA Teen Camp has given me life-long friends, allowed me to travel the world, and has shaped the person I am today as I sit here in university writing this post, as unbelievable as that sounds. But I'm not here to list the everlasting impact SMA has had on me (though I'd be more than happy to go on and on to anybody who would like to know) no today I am here to write about how one specific, new aspect of SMA has impacted me.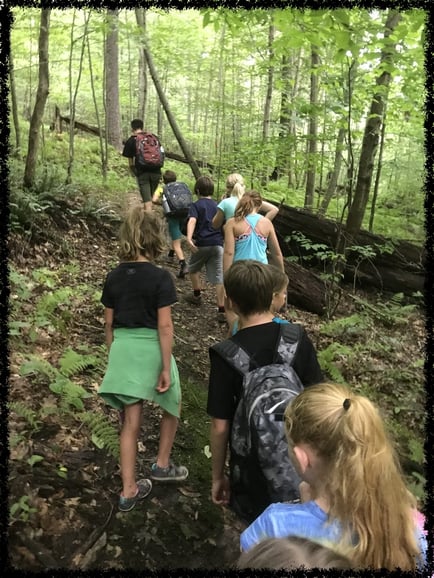 My journey at SMA Summer Camp for Teens when I was 13. On regret I have is that I didn't come to SMA Teen Summer Camp as a 12 year old. So many times I've told younger campers how jealous I am of them that they have the opportunity to spend one more summer at SMA than I did. In the end I spent 4 glorious summers at SMA Teen Summer Camp as a camper from ages 13 to 16. When Camp Director Jud contacted me during the summer of 2017 about being a CIT at the Dream Day Camp I was intrigued. Unfortunately, I was not able to be a CIT in 2017 due to summer conflicts. When Jud contacted me about the possibility of being a CIT in 2018 I jumped at the opportunity.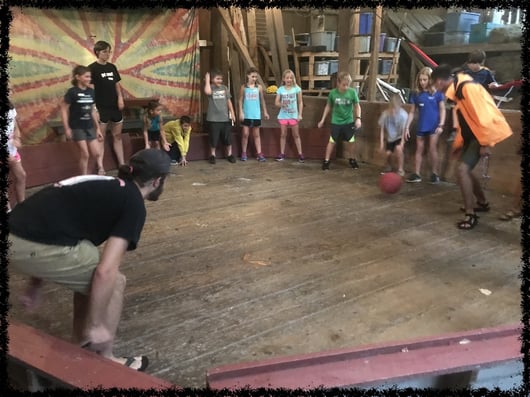 Being a "Counselor In Training" was something I took very seriously. I know first-hand how influential counselors and mentors can be. As a camper I looked up to my counselors in complete and utter awe. Even to this day I talk to the counselors I had throughout my years at SMA almost every week. The power and opportunity counselors have to influence the younger generations is amazing. Working with the day campers this past summer I got to experience that first hand. From day one I could see how these young kids looked up to me and how I always had to be on my "A Game" with them. That just made camp even more fun.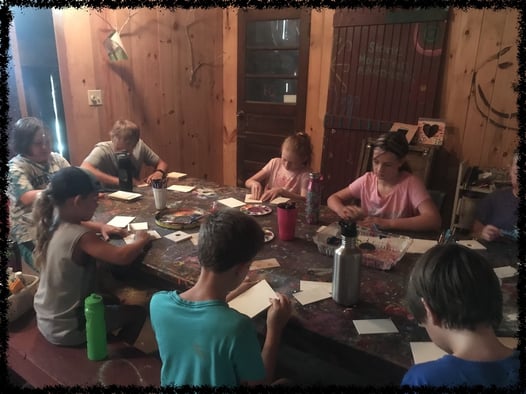 During the Dream Day Camp, we ran a shuttle from State College to camp every morning and from camp back to State College each afternoon. I made it appoint to be on the morning shuttle each day helping to pick up day campers. I loved having the opportunity to get to pick the kids up every morning. Driving to camp, everyone full of excitement, singing to songs and laughing at silly jokes first thing in the morning just set the mood for the rest of the day. The kids were always full of happiness and energy and loved to share that. When we would arrive at camp in the morning everyone would go off and play with each other and have heaps of fun before morning activities even started.
The activities we did at the day camp included: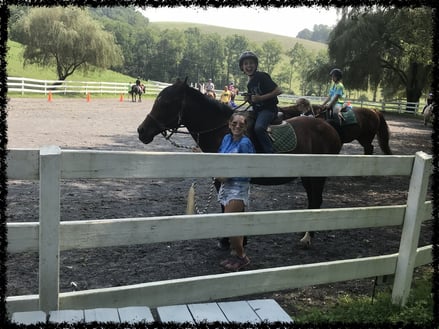 lean-to making

arts and crafts

canoeing

hiking

horseback riding

rock climbing

sports

and lots and lots of gaga.
For many of the campers the activities we did were brand new, so it was really cool helping them face their fears and gain a new passion or interest. Horseback riding was definitely a new one for some. Having begun riding at a young age I remember how terrifying the gentle giants were when I first began. But making a game of it and having the kids "race" their horses with the help of a counselor, put on funky bunk junk jackets, and bob for apples made even the most terrified camper laugh and share a piece of the apple with their horse at the end of the lesson. Moments like that were so incredible to be a part of. After the experience as a CIT I would have to say the theme of the Dream Day Camp: New awesome adventures leading to new awesome opportunities leading to new awesome memories.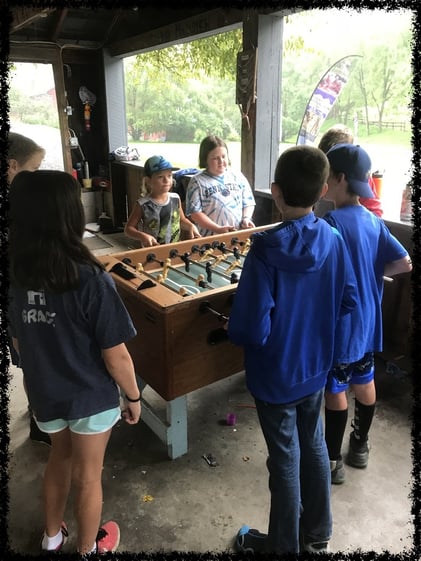 All in all, the SMA Dream Day Camp is a magnificent new part of camp that every parent should look into and consider for their child. It teaches the children how to work with one another, how to face their fears and try new things, how to make memories and friendships that will last forever and gives them a new-found love for SMA that will keep them coming back for years.