Part 1:
Back in late February 2 former SMA 2 Week Teen Camp Staff members Brenton Mitchel and Drew Funk teamed up with a few other friends to attempted a winter summit of Mount Washington in New Hampshire. Called Agiocochook by some Native American tribes, is the highest peak in the Northeastern United States at 6,288 ft (1,917 m) and the second highest peak east of the Mississippi River next to Mount Mitchell in the mountains of western North Carolina. Mount Washington once held the world record and still holds the Northern Hemisphere and Western Hemisphere record for directly measured surface wind speed, at 231 mph (372 km/h), recorded on the afternoon of April 12, 1934.
I recently sat down with Brenton and Drew to ask them a few questions about thier adventure on one of the worls windies and wildest places. I was interested to hear more about what drew them to this mountain.
How did you get interested in hiking, climbing and mountaineering?
Drew: My parents are awesome and they made sure that I was exposed to these sorts of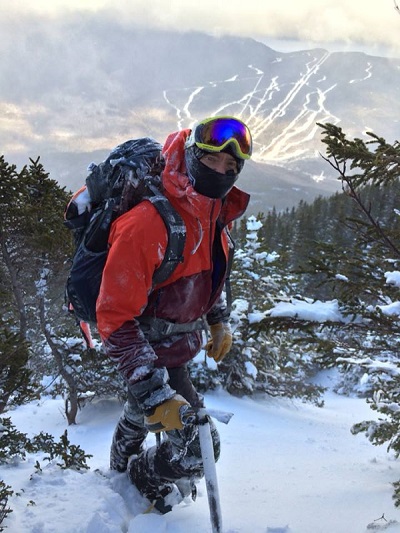 activities at a very young age. My first backpacking trip was at the age of six and I have been in love with it ever since. As a family, we have been on several week-long-plus treks through the Colorado Rockies and it has become quite the tradition.
Aside from bouldering, I really hadn't done any traditional rock climbing until high school gym class! SMA played a huge role in expanding my rock climbing knowledge. I have since been climbing frequently and plan on really ramping up the climbing this year!
Brenton: My experiences at summer camps as a camper and then as a counselor! Both Camp Blue Diamond and SMA got me out into the woods and connected to the magic of hiking.
Why did you decide on a winter ascent of Mount Washington?
Brenton: Because I wanted to feel like a bad *ss. I love to challenge myself in all aspects of my life and I figured a winter ascent of Mount Washington would present a big challenge.
Drew: Before Mt. Washington, snowshoeing in Rothrock State Forest was the extent of my winter trekking. Luckily, I have some really crazy friends who approached me with the Mt. Washington idea. Of course, I immediately committed. I see this trip as the first step of a bigger goal; backcountry ski mountaineering.
What sort of preparation and training did you do for this climb?
Drew I did tons of research regarding what sort of equipment to bring and what to expect once on the mountain. The blogger consensus: "expect the unexpected." So I packed most of my gear and borrowed a few things as well.
For exercise, I focused on legs and cardio. Running and hiking with my wife and dog, skiing, and weightlifting. Brenton and I actually skied at Sugarbush, VT two days before the climb!
Brenton: I took weekly early morning hikes up rock scrambles in the Rothrock State Forest and did lots of long trail runs. Also I engaged in endless hours of conversation about gear, food, hydration etc.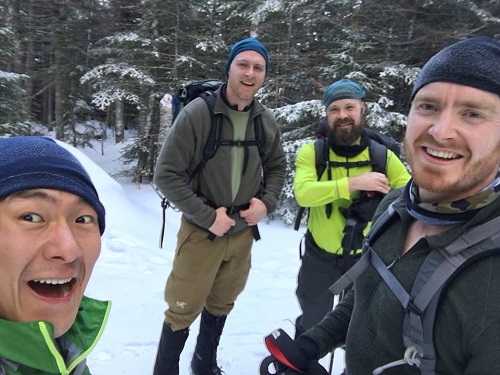 Did you have any nervousness / second thoughts in the days leading up to your departure?
Brenton: Of course! As I was packing for the trip I was coming up with lots of small, insignificant tasks around the house that I "needed" to do before I left. I call that nervousness in action smile emoticon
Drew: No second thoughts whatsoever, however, I did have a "what have I gotten myself into" feeling when I started laying all the gear out. For the most part I was just very excited to get to it.
Look for Part 2 of this conversation to come out in "Jud's Blog" Next week!
Stone Mountain Adventures is a 2 Week Teenage Summer Camp located in central PA offering outdoor adventure activities, waterspots, traditional sports, creative arts and community service.