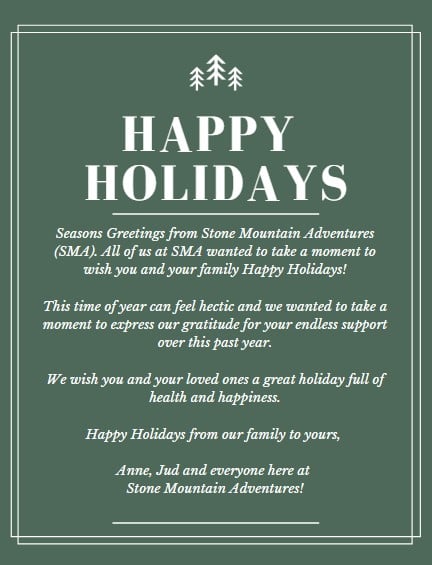 Seasons Greetings from Stone Mountain Adventures (SMA). All of us at SMA Teen Summer Camp wanted to take a moment to wish you and your family Happy Holidays!
This time of year can feel hectic and we wanted to take a moment to express our gratitude for your endless support over this past year.
We wish you and your loved ones a great holiday full of health and happiness.
Happy Holidays from our family to yours,
Anne, Jud and everyone here at
Stone Mountain Adventures!