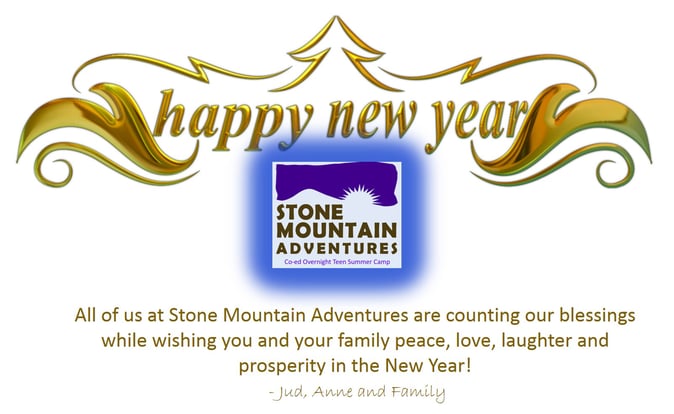 We will soon ring in 2018 with firecrackers, confetti, laughter and Happy New Year wishes to all! The New Year brings with it a fresh start, new opportunities and an exhilarating sense of rejuvenation. We will make New Year's resolutions in an attempt to improve ourselves and to be better towards others. One thing we at Stone Moutnain Adventures resolve not to change this year are the meaningful and fun summer camp expereinces we provide for our campers and staff.
2017 was an incredible summer at Stone Mountain Adventureswith new and old campers and staff that became freinds that feel like family. As a 2 Week Summer Camp for Teens we feel bless to have an "occupassion" that make a difference in the lives of so many (ourselves included).
Happy New Year from Jud, Anne and everyone at SMA!