The week of Thanksgiving is always a wonderful reminder that there is so much for which we have to be thankful. For all of us at Stone Mountain Adventures (SMA), we are thankful for the opportunity to have a positive impact on the lives of our campers and staff.
Here at camp is has been a busy and eventful autumn. We spent the first few weeks of September resting and reminiscing about camp while getting our kids (Wyatt 16 and Molly 14) adjusted to the start of school and their fall activities (marching band and soccer respectively). We one again hosted teens from the NCCL School in Delaware, and former camp counselors (and campers) Olivia Boyle and Georgia Thomas returned to camp to assist.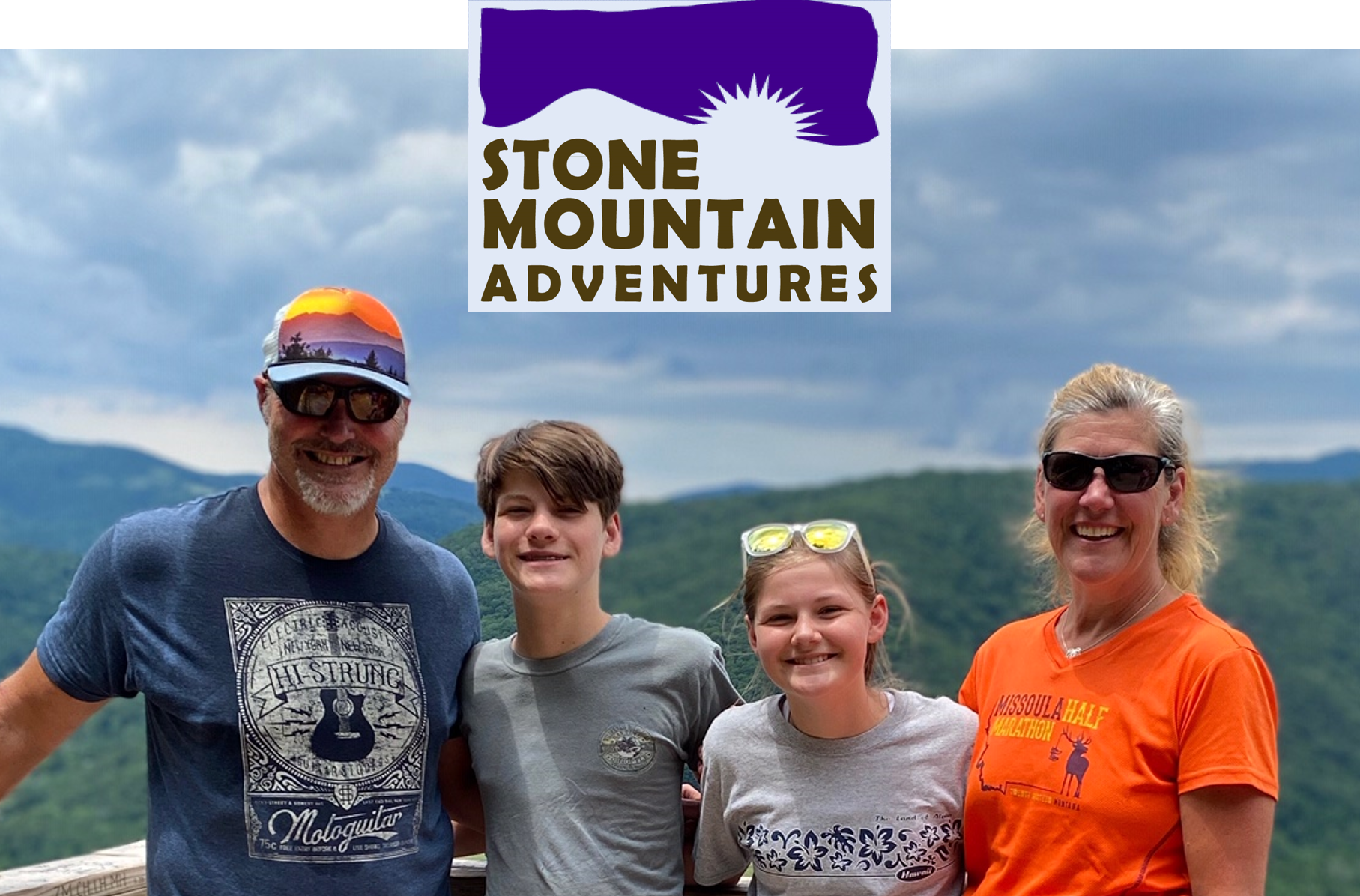 Currently we are welcoming new camp families who recently enrolled while staying connected to veteran campers who are excited to return to Stone Mountain Adventures in 2023. Enrollment numbers are up considerably and we anticipate some sessions to be full by the new year. It is an honor each time a former camper recommends Stone Mountain Adventures to friends or family; we thank you for your trust.
As the holiday season approaches, we want to express our gratitude and appreciation to everyone new and old who is part of the extended Stone Mountain Adventures Family. We feel blessed to have an "Occupassion" that has the potential to positively impact so many. We are grateful to all of the campers and staff who chose to spend the summer of 2022 with us. We hope that you have the opportunity to spend some quality time with family and friends this week and throughout the holidays.
Many thanks, Jud & Anne Millar