Every summer, every session at Stone Mountain Adventures has the potential to be amazing and Session 1, 2023 did not disappoint. Every camper and staff arrived at camp ready to give their best shot.
Now that summer is officially over we are so excited to share the Session 1, 2023 Slideshow with you!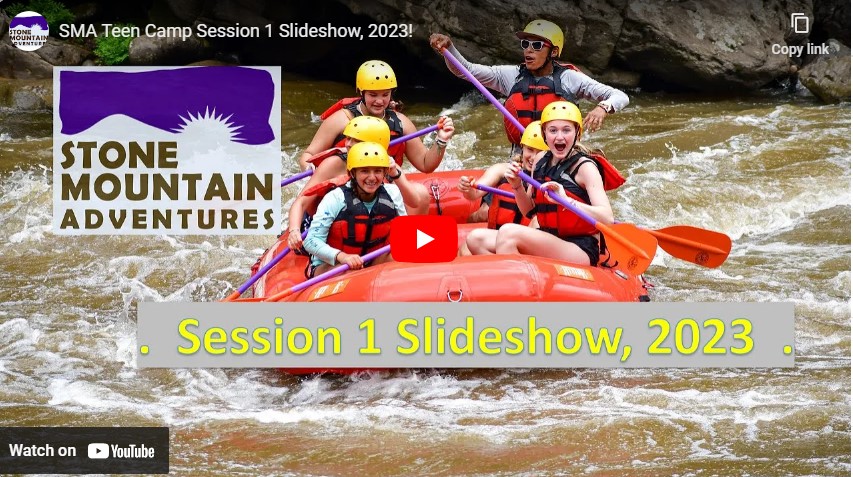 Trey Niccolini 17 MD
Wow. It's my last session at SMA Teen Camp as a camper and I'm feeling so many feelings. I don't know how to put it into words. I love SMA Teen Camp. This place has helped me so much. I have learned so many things from so many people here. I can honestly say that person I am today is partially a result of the amazing summers I've spent here at camp. I don't have much to say except that I'll miss this place so much and it will be weird not having it to look forward to throughout the year. This was easily one of the best sessions I've ever been to. The Furnace was on point. I jumped the wake, if all those goofs at home could me now they'd say "wow, he jumped the wake, I'm glad we can see him now," and that's what they'd say. All and all SMA has made ma a better person.