Here at Stone Mountain Adventures Teen Summer Camp, we feel that an important start of having the best summer ever is an awesome staff…and the 2016 team does not disappoint! 'Funny-talkers' galore have made this staff the most diverse in the new millennium and (possibly) the most diverse ever!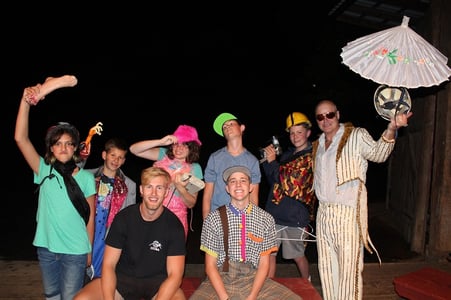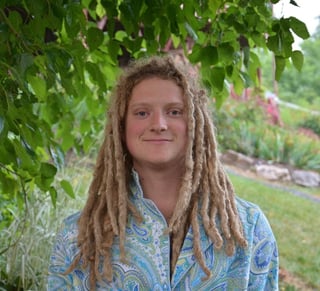 Chase Cloward
Age: 25
Although he may not be from out of the country, Chase has made a very long journey from Southern California to join the 2016 staff for his 3rd summer at Stone Mountain. Chase is well known for his epic climbing skills as he bring the cliffs down to him. Chase's down-to-earth personality and genuine respect for nature sets a great example for us all here. Not only is Chase showing off on the rocks, but he is putting his biking skills to the test with our new bike master.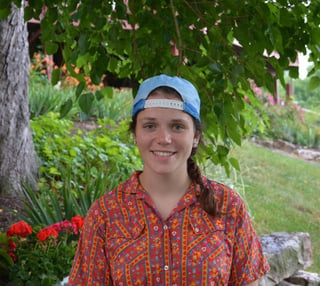 Greta Kissman
Age: 21
Greta has come to us from Philadelphia PA. She is super excited to be back at SMA as she was a Camper in 2011 and 2012 where she was a wake master. This year she is back as a counselor with great enthusiasm and cant wait to be apart of the boat crew and leading a variety of activities. Welcome back Greta.
Simon Lefevre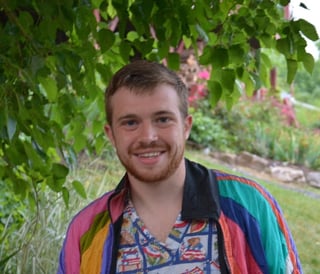 Age: 23
Hailing from Walsall, England, Simon is ready for his second year at Stone Mountain Adventures. With his Master in British Politics Simon worked on the 2015 UK General Election campaign. He is keen to get involved with more activities this summer but his true passions are Football (Soccer) and Rugby and is ready show the kids his insane skills. Over the past 9 months Simon has been living in Australia, working for 4 months on farms picking a variety of fruits and veg and even got to drive a tractor. Simon has been looking forward to this summer since last year!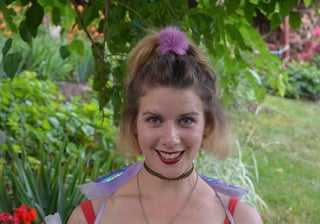 Alyna Malyniak
Age: 26
Alyna has made the trip all the way from Melbourne Australia for her third year in a row as a SMA counselor. Alyna does everything and everything around the camp; she is a woman of many skills and talents. This year especially she will be continuing with arts and crafts but taking on Donation Rocks and Chase as a climbing instructor. Around camp she is known as 'Mom' with her caring and loving personality and cant wait to see campers old and new. She is a drama loving Ukrainian Dancer with endless energy for the dance parties in the kitchen.
Benjamin Dillard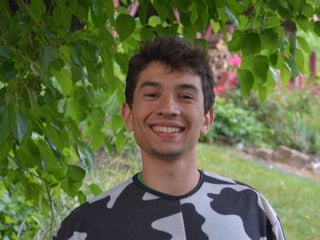 Age: 21
Ben is from a French American Family born in New York. At the age of 5 he moved back to Paris, France but was never to far away from the States as he was a camper from 2010-2012. Ben is a recent graduate from Montreal University where he studied Bio Chemistry and Political Science. This year Ben is stoked to join the staff team where he will be showing us his sweet canoeing skills.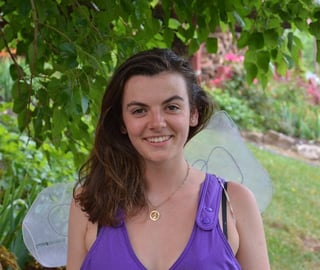 Hannah Layland
Age: 21
Hannah is the queen of everything bikes. In her spare time at home Hannah competes at professional level in road cycling, velodrome cycling and mountain biking. Because of these amazing qualities she is our new and improved bike master with some already epic crashes under her belt. With this being her first time at SMA she is stoked to meet the campers and have the best summer ever!
Jacinda Alexander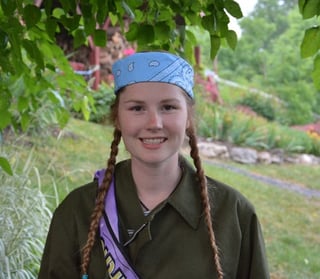 Age: 22
Jacinda is one of two Kiwi's at SMA this summer. It's her first ever time to the States (CHECK THIS) so she's really excited to be spending her time at a place as special as SMA! She recently graduated with a Bachelor of International Hospitality, Majoring in Events and is an excellent Soccer player, almost representing her country! She has many nicknames: JC (from her dad), Jazzy (from her school friends), and Polar Bear (because she's really pale, even in the summer!). She will be part of the boat crew this year and is really looking forward to getting out on the beautiful Raystown Lake.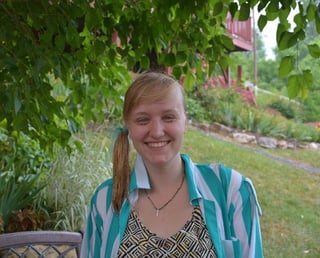 Rose 'Swaggers' Miller
Age: 21
Rose or 'Swaggers', as she is affectionately known, was a camper at SMA for 4 years and is super excited about coming back as a counselor for the first time this year! The nickname 'Swaggers' actually originated at SMA. She used to live on Swaggers Point Road, one of the other campers found this out, started calling her Swaggers and it has stuck ever since. She studies English, History, Classics and International Studies at Penn State University, so has never been too far away. Whilst a camper at SMA her favorite activities were Ultimate Frisbee, Jud Games and disco rollerblading and she is looking forward to playing them all with the kids.
Connor Fry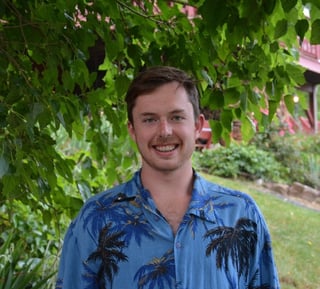 Age: 21
The other Kiwi at SMA this summer is Connor. He is originally from Wellington but has recently been living Dunedin. It is his first time at camp and his first time in the States! He graduated in 2015 in Communication and Sociology and loves exploring, surfing and is a modestly good guitar player. He has wanted to come and work at a summer camp since he was in high school and he is super stoked at the opportunity to work at SMA this summer! He will mainly be on the boat this summer but is really keen to try every activity possible.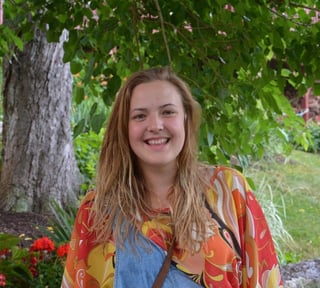 Jemima Strang
Age: 21
Jem is joining us from Newcastle in the North East of England however she was born in Indonesia and lived there for a few years before moving to the UK. It is Jemima's first year at SMA and found out about camp through a family friend many years ago and has finally made it after hearing all the wonderful and wacky things we get up to. Jemima will be helping Pam out in the barn and helping run the Horse master program. At home she has worked at a riding school as an instructor and has 2 horses of her own named Biscuit and Sollie. Jemima can't wait to get into the barn and show us her horse riding skills.
Tim Bailey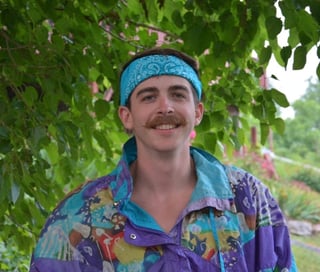 Age: 24
Tim is joining us for his 7th summer at SMA. He spent 4 years here as a camper and now he is back for a 3rd time as a councilor because he just cant get enough of us. Tim is a jack-of-all-trades and will be joining the climbing team and the boat crew. From being just outside of Philadelphia this makes Tim one of only four American councilors. We are super excited to have Tim back as part of the team at his home away from home! Welcome back buddy!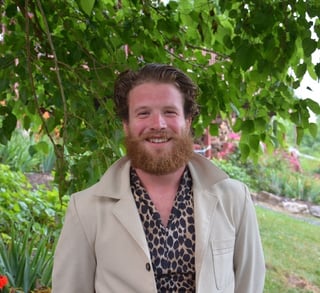 Rory Bannon
Age: 26
Rory is the youngest in a long line of Bannon councilors here at SMA with his two sisters leading the way. Coming from the North West of England Rory's first summer was in 2012 where he was the councilor to 3 of our new staff members when they were campers. Swags, Ben and Greta cant wait to work with their favorite councilor. Rory is back on the boat this summer and also taking part in mountain biking and climbing. Throughout staff training Rory has kept entertained with his wonderful crazy energy which has a great impact on camp life.
Ellie 'Babs' Phillips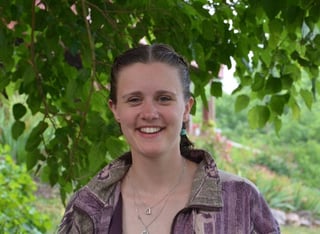 Age: 23
Ellie or Babs got her nickname from the movie Chicken Run because of where she is from. Both Ellie and the character Babs come for the North West of England and sound incredibly similar. This is Babs 2nd year at SMA as a camp councilor. She will be on the boat this year showing off her mad knee boarding skills. With her degree in Adventure and Media she is a trained outdoor professional and last year she made films for camp with many more to come this year!