All of us at Stone Mountain Adventures Summer Camp for Teens are Super excited about the 2017 SMA Staff Team...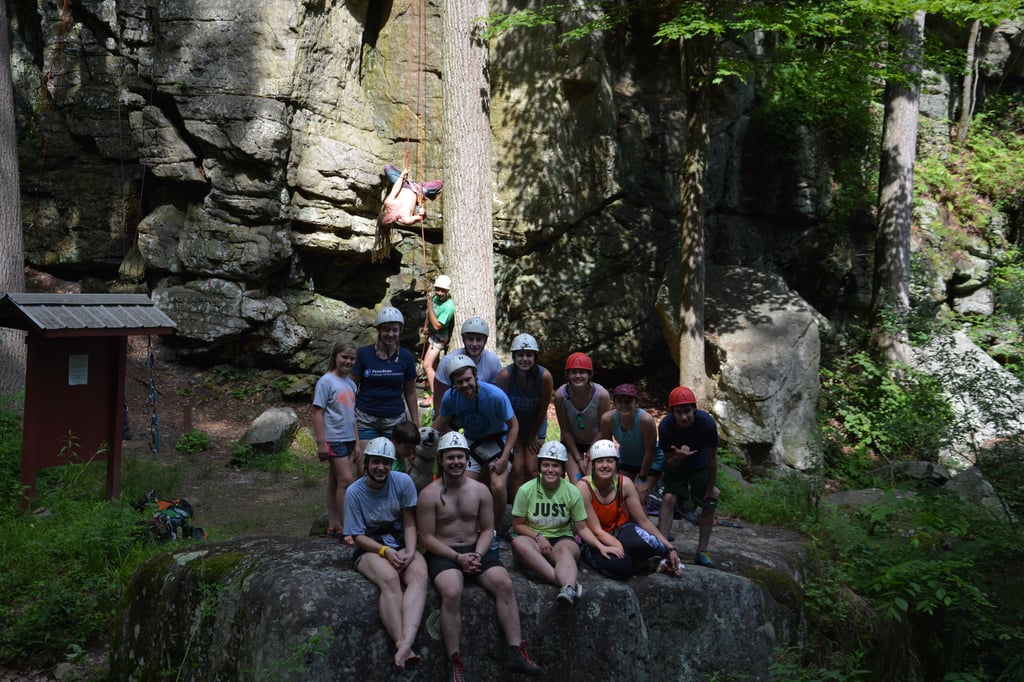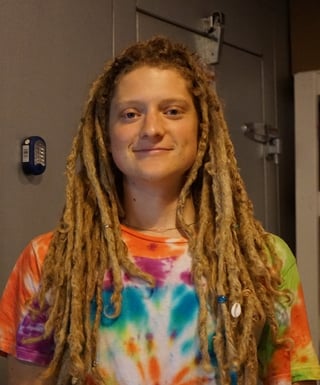 Chase Cloward
Age: 26
Chase has made a very long journey from Southern California to be with us for his 4th Summer at Stone Mountain. Well liked for his down-to-Earth personality and admired for out-of-this-world climbing skills, he sets a great example for us all. This year not only will Chase be giving the local camp-gibbons a run for their money on the rocks, but he is taking a spin on the bike trails and creating a splash on the wake-boat.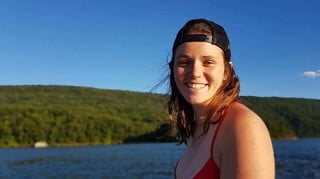 Greta Kissman
Age: 22
Philadelphia PA is missing one of its brightest stars again this Summer. A former camper from 2011- 2012 where she was a wake master, and a counselor in 2016, Greta is super excited to be back. In Winter you can find her on the rugby pitch, but as the days get warmer Greta prefers sharing her love of sport with campers and flying behind the wake-boat. Welcome back!
Simon Lefevre
Age: 24
Hailing from Walsall, England, Simon is ready for his second year at Stone Mountain Adventures. With his Master in British Politics Simon worked on the 2015 UK General Election campaign and stepped up this year to take on a greater role. Simon has been looking forward to this summer since last year!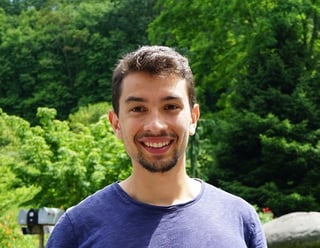 Benjamin Dillard
Age: 22
Ben is from a French American Family born in New York. At the age of 5 he dropped out of primary school and moved back to Paris, France independently to become a pastry chef. But he was never too far away from the States as he was a camper from 2010-2012 and a counselor in 2016. Initially studying food science and French pastry, Ben has found himself enrolled at university in London to undertake a Master's in Business – a handy qualification in the ever evolving world of pastry. This year Ben is ripping up the Allis Grippis trails as part of the mountain bike crew.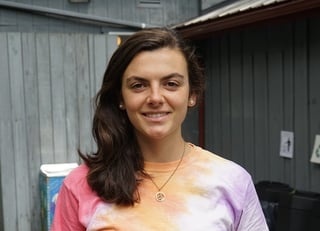 Hannah Layland
Age: 22
Hannah is the queen of everything bikes. In her spare time at home Hannah used to compete at a professional level in road cycling, velodrome cycling and illegal street-cycling. With a number of epic crashes under her belt from 2016, this years past campers are stoked to have her back as she returns for an encore of speed, adrenaline and fun.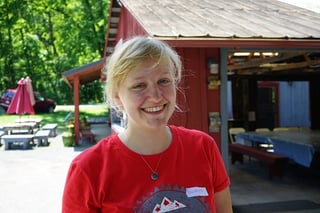 Swaggers 'Rose' Miller
Age: 22
Swaggers or 'Rose', as she is affectionately known, was a camper at SMA for 4 years and is super excited about coming back as a counselor for the second time! The nickname 'Rose' actually originated at SMA. She used to live on Rose Point Road, one of the other campers found this out, started calling her Rose and it has stuck ever since. She studied English, History, Classics and International Studies at Penn State University, so has never been too far away. Whilst a camper at SMA her favorite activities were Ultimate Frisbee, Jud Games and disco rollerblading and she has just as much fun doing them all as a counselor.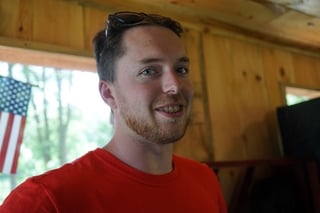 Connor Fry
Age: 22
Our only Connor is a Kiwi. He is originally from Wellington. This is his second year at camp and around about his 22nd year as a person. Sometimes he goes on the boat.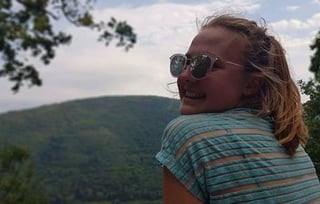 Jemima Strang
Age: 22
Jem is joining us from Newcastle in the North East of England; however she was born in Indonesia as one of the only documented cases of a feral child raised by horses, and she lived there for a few years before being taken to the UK. It is Jemima's second year at Stone Mountain. Jemima helps Pam out in the barn running the Horse master program. At home she has worked at a riding school as an instructor and has 2 horses of her own named Mr. Coates and Sollie. Jemima can't wait to get into the barn and show us her horse riding skills.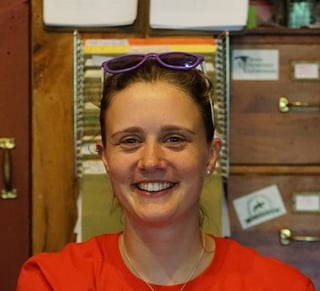 Ellie 'Babs' Phillips
Age: 24
Ellie or Babs got her nickname from the movie Chicken Run because of where she is from. Both Ellie and the character Babs come from chicken farms in the North West of England and sound incredibly similar. Babs won the Euro Chicken Riding competition when she was five years old, and can be found wrangling the barn chickens in her spare time. This is Babs 3nd year at SMA as a camp councilor. She can do, and does, anything and everything. With her degree in Adventure and Media she is a trained outdoor professional and last year she made films for camp with many more to come this year!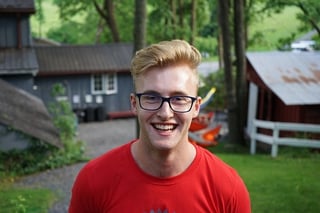 Will Hooton
Age: 22
Cornwall is an English county named after its walls and corn-crops. It's also where Will is from. This is his first year here at SMA and he is part of the bike crew. A recent university graduate in agriculture, engineering and quiddich. Will loves surfing, the outdoors and growing corn. He has taken over the extensive garden outside of Staff Quarters and replaced it with corn, which campers are excited to eat on corn on the cob night. Welcome to the USA Will!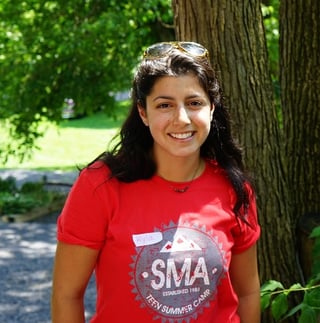 Kyla Kaplan
Age: 22
A past camper, Kyla has returned because she loves the control she feels in the great outdoors. She loves food. All food. Big food, small food, green food, and red food, Kyla's favorite time is meal time. Kyla is the newest addition to the boat crew, and is looking forward to wakeboarding overnights. She will be starting law school in fall focusing on food justice issues, and she has already spent some time solving problems over who gets the last brownie at meal time, so she's adequately equipped for wherever the future takes her!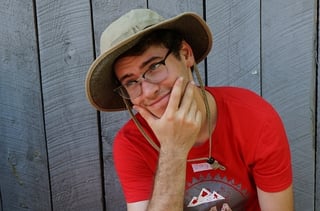 Jason 'JJ' Siegel
Age: 22
JJ, a recent graduate from the University of Maryland, is SMA's very own comedian. A four year camper, he is excited for his first year back at the farm as a counselor. He is the backbone of every talent show and every campfire chat, and is always hanging around down at Donation Rocks as one of the lead rock climbing instructors. He studied Communication and Psychology, so phone the office for a joke from JJ, because a communicator he is!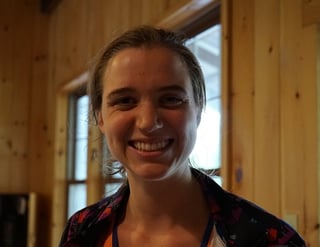 Helen Stroheker
Age: 21
Another past camper Helen loves camping so much that she has returned to camp some more. She is currently studying architecture and its various applications to tents. To keep in shape Helen climbs boulders, rocks, and drinks iced tea. As she sheds her winter coat Helen prepares for a Summer of fun and adventure. She reckons it will be intents!