Last week I traveled to Manchester, England, for three days. It was a quick trip, but an incredible experience. The purpose of my trip was to attend a "staff fair" hosted by Camp America, a company that helps camps like SMA Teen Camp find international staff and then arranges their J1 work visas. The staff fair was a smashing success with about 90 camps in attendance and more than 2100 potential camp counselors trying to find the perfect camp for them.
Click here to read an awesome article from the Manchester Evening News about the Camp Fair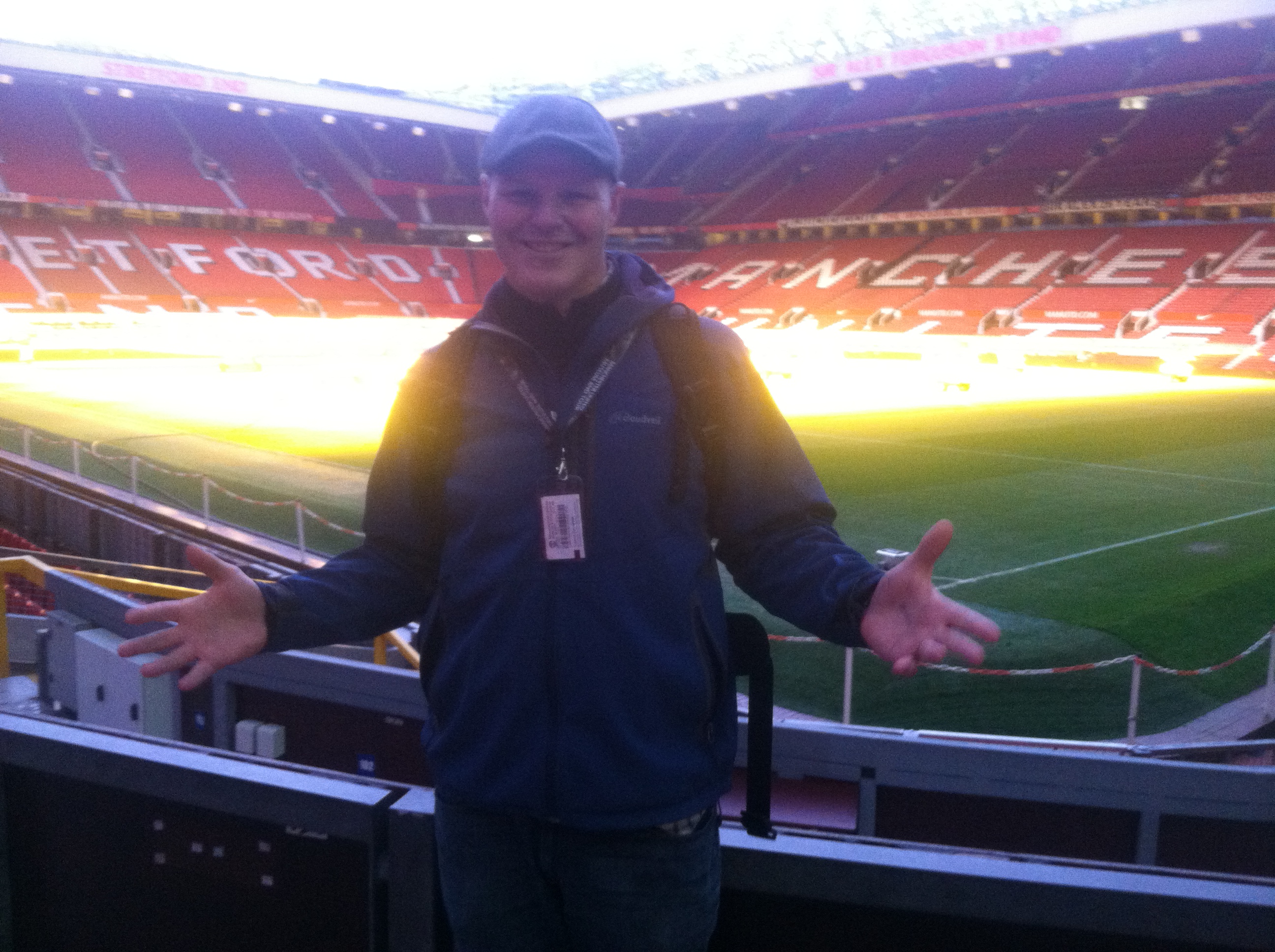 While I was in country I traveled east by train to York and stayed with Richard Thompson, the son of my host family in the fall of 1990 to the spring of 1991 when I did a "Gap Year" after high school AND the father of David Thompson who was a camper at SMA in the summer of 2012! There are lots of other SMA connections in the Thompson family: Will Thompson was a counselor at SMA in 1985 & 1986 and his son Sam was a camper from 2008-10. Now they live in Port Washington, NY. Charlie Thompson was a camper in 2006 and 2007 and his younger brother David will be a first-time camper at SMA this summer. Will's son Chris will be a second year camper this year. It was special to reconnect with old friends and visit some familiar places such as the Pocklington Rugby Club where I played rugby and St John's College where I was a student.
There was time to visit with some former SMA Teen Camp counselors who live near Manchester including: Ceit Bannon 2006-08 and her partner Nathan, Beth Clewes 2012-2013 and her mom. Folks who live nearby that I was unable to connect with include Konnie Bannon 2007-2008, Rory Bannon 2012, Matt Fox aka FOXXY 2006-08 and Josh LUCY 2013-2014. It's incredible to be so far from home but to have so many great connections and friends to visit.
The camp fair took place in the Historic Old Trafford Stadium, home of Manchester United Soccer Team! .
Here is excerpt from the Manchester Evening News Article:
"Camp America attracts hundreds desperate to bag a summer in the States"
The fair opened at Old Trafford Stadium at Noon, but by 10.30am hundreds of people were already braving the cold for their place in line, with the queue snaking all the way around the parking lot .
Once inside people had the chance to consider the camps and roles on offer, interview and get hired on the spot, and they had travelled from all over the northwest for the opportunity.

Huma Ahmed, 20, is from Manchester and is currently studying at Staffordshire University – she found out about Camp America through her students' union.

She said: "I'd like to be based in a city, and I'd also like to do something with kids. It is something completely different from what
I'd usually do. Ideally I'd like to go to New York."

Connor Adams, 19, from Lymm had been queueing alongside Huma for around an hour and 40 minutes.

He found out about Camp America through a friend, and had decided to come down and see what it is all about. He said: "I don't mind where I go, as long as it's somewhere hot!"
Edward Reid, 17, travelled from his home in Wallasey, Merseyside, for the event and queued for around an hour and a half to get in.

He said: "A friend of my dad's did it 30 years ago, so my dad is always going on about it - summer camp. I thought I'd give it a look and it sounds brilliant – what better way to spend the summer?

"There are quite a few camps I'm interested in. My dad is really into sailing, so I can do that, but I'm also quite artistic and I play
rugby, so I'm into lots of different things."

Amy Taylor and Shannon McCafnrey are both 19 and travelled from Liverpool, where they go to university. They had been queueing for around half an hour. Summer Camp for teens.

Amy said: "I signed up because I wanted to do something different, and I like working with kids. It sounds like a brilliant experience."

Ryan Moorhouse, 19, travelled from Chester and is interested in going on a football camp, while Ed Wright, 18, from Derby is hoping to do something involving watersports.