Camper and Staff Memory Book
1st Session Summer 2023
A Note from the Camp Directors Jud Millar:
Greetings to everyone in our Stone Mountain Adventures (SMA) family. It is hard to believe that the summer of 2023 has come and gone so fast. It seems like only yesterday we were dusting off the canoes and tuning up the mountain bikes, and now this incredible summer is in the history books. The remainder of August was great, but we often found ourselves playing "remember that time in first session... that was awesome!" during our down time.
Campers, we miss each one of you so much, and it's just not the same without you here. We hope you have recovered from the craziness of camp and had an awesome end to your summer.
Parents, thank you for sending your son or daughter to Stone Mountain Adventures. Each member of the incredible first session of SMA 2023 possessed fantastic qualities and helped to make the group so special. We had incredible experiences as individuals and as a group – it was truly a memorable session.
On the last full day of the session we asked each member of our group to take a few moments and "reflect" about his or her experience at Stone Mountain Adventures. Enclosed are the written reflections of campers as well as a brief description of many of the activities that we did at camp written by our stellar staff.
We hope you enjoy this SMA Memory Book and these reflections as much as we do!
Best wishes on the school year ahead,
Jud, Anne, Wyatt, Molly, Pam, Biff, Comet, Jack, Piggy, the Cats, the Horses, the Rabbits & other random farm animals!
Camper Reflections from SMA Session 1, Summer 2023
Madi K
I'm so happy to finally be back at SMA for my second year! All year long I couldn't stop thinking about camp. I really enjoyed being here with friends. I'm happy to be here for all the sessions and can't wait to meet new people.
Natalie
This was my first time here at SMA and it was the best camp experience I've had. I came here with 2 friends but I made many others. Iloved going to Sheetz and I also learned about secret friends and chose the activities with shoes. I did so many activities I've not done before coming here including wakeboarding, bouldering, and canoeing. Everyone here is so close and knows each other so well. This camp is my favorite. I will definitely be coming back.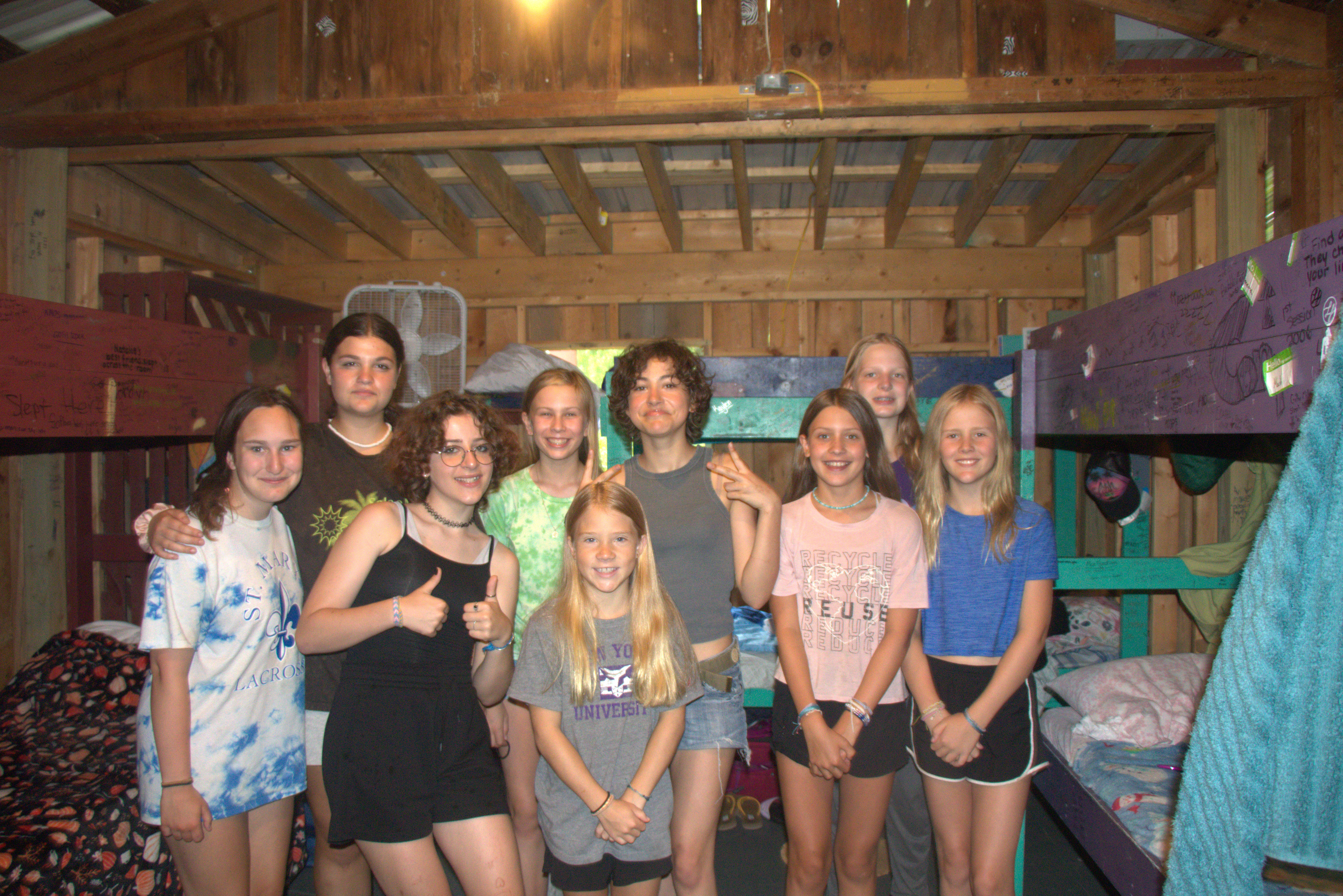 Alex P
The camp was super fun, all the activities were amazing. I tried biking for the first time and I liked it! The evening's activities were always really fun and I loved the moments I had with my friends! I can't wait for the next session to meet new people.
Juliette
On the first day I was sad and homesick but now I'm sad to leave and go home. I didn't go on any overnights but camp fires were too funny, also white water rafting. The counselors are amazing and funny. I really enjoyed dancing this year.
Garrance
I had a lot of fun here, especially during wakeboarding and in the art studio. At first, I was so confused and lost because I was too far away from home, but as soon as days passed it got better and better. I met a lot of cool people, including counselors. I wish I could stay here longer, because this place has such a vibe. I'm looking forward to coming back next year. I will never forget any of the moments I spent here.
Paige
I enjoyed camp very much . white water rafting was sooo much fun and exciting. There were so many new things I learned about camps. The counselors were so funny and kind. The 4th of July fireworks were very cool as well. The thing I love the most is that I probably laugh 100 times more than I do at home. I am definitely coming back next year.
Olive
Something I have loved about camp is its recycleness, for example, we made fires out with wood, right now I'm using a cabin list as a paper, and kids' abilities to bring food inside. I still have another session to go, but I truly am gonna miss it here. Granted there have been lots of ups and downs, but for the most part I am sad to leave. Being here has made me and others better people and I look forward to years to come.
Keira
I had a wonderful time at camp as a 3rd year, I really enjoyed doing all the new special activities. I can't wait to come back again next year! I'm glad to meet all the new people in this session.
Leela Johnson
This was my 3rd year of SMA. I would always come to the 1st session because of all my friends. Throughout the seasons all I can think of is coming back to SMA. Ever since the first summer this place has felt like home. The consoulers feel like friends, the friends feel like family. Everyday here feels like a week of fun filled excitement. Wakeboarding and overnights are a highlight. Camp activities have an amazing balance of relaxing and crazy! I laugh a lot everyday. I'm here and can't imagine my life without it! The friends are what I will miss the most. The memories we create here are immeasurable. This camp is a place I will remember forever and ever. I love you SMA.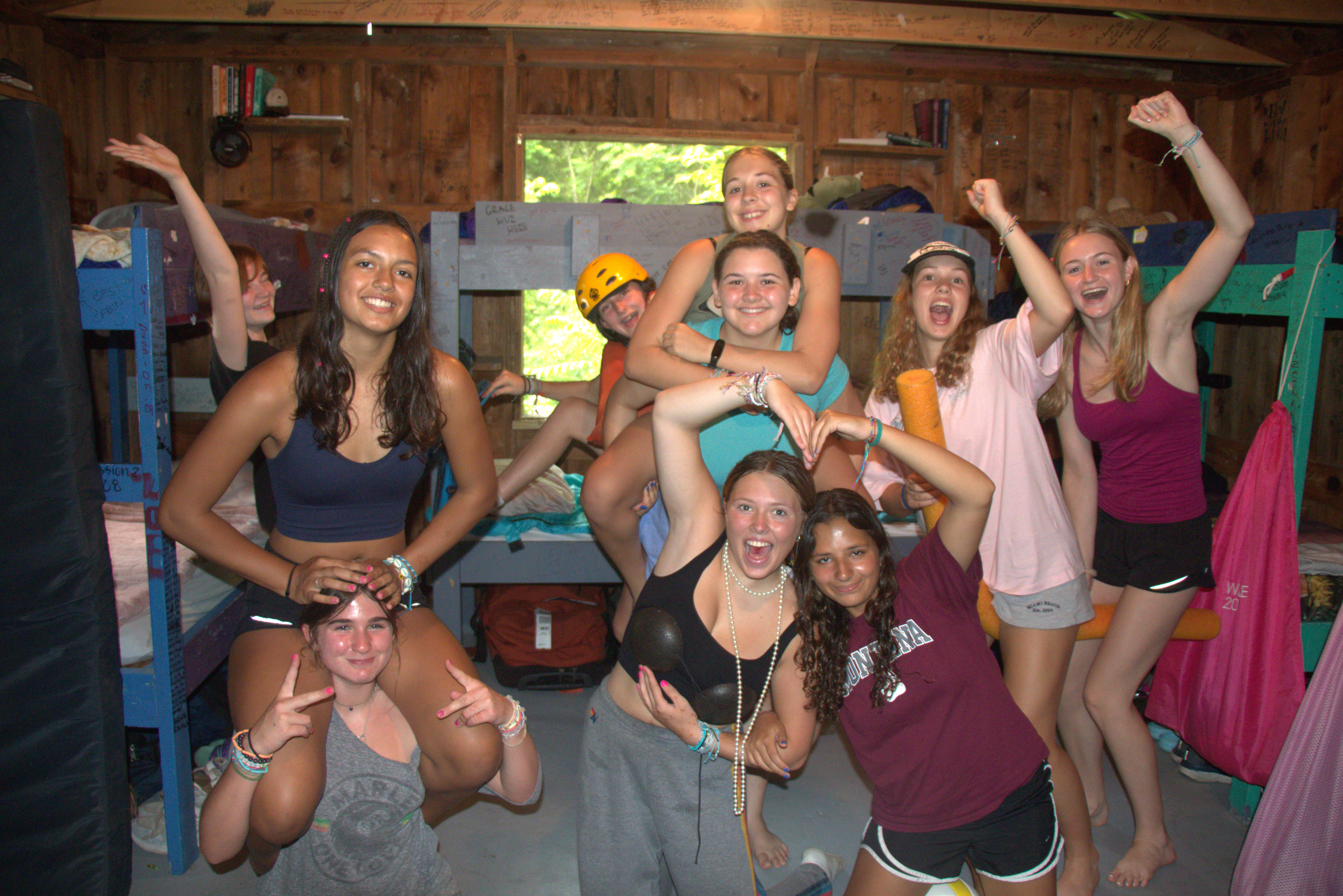 Eliza
It was my 3rd year here, technically my 2nd. I had so much fun and I really wish I could come back next year. The people here are amazing and even the activities. I love this camp and I will miss going to sheetz!
Julia Werner
It was my 3rd year here and I loved it so much. I really excelled at wakeboarding and found out my hobbies and passions. I love it here, the people are amazing. I will never wanna leave! They have really fun evening activities. I love this camp. It's a great place for teens to hang out together!
Maddie N
My time at SMA this year was my favorite out of my last 3 summers. This year I felt like I could talk to or spend time with every camper and counselor. This session really felt like a big family. I especially enjoyed wakeboarding overnight and climbing overnight. I highly recommend going on overnights when possible. I also enjoyed all of the activities like ice cream, invention convention, fireworks and the talent show. Thank you to everyone at camp for making it so special this year.
Hannah
Camp was lit. Wakeboarding overnight was so fun and I made so many new friends.
Sonya
Camp is probably my favorite place to be. This year was my 3rd year and I'm so happy I came back. Wakeboarding, waterskiing and any water activities have been so fun. I hope I can come back next year and see all of my best friends again.
Madds
This was my 3rd year at camp and every year just keeps getting better and better. One of my favorite things to do are the overnights because they are always filled with laughter and always adventures. My favorite overnight was wakeboarding. I spent all year waiting for camp and can't wait to come back next year.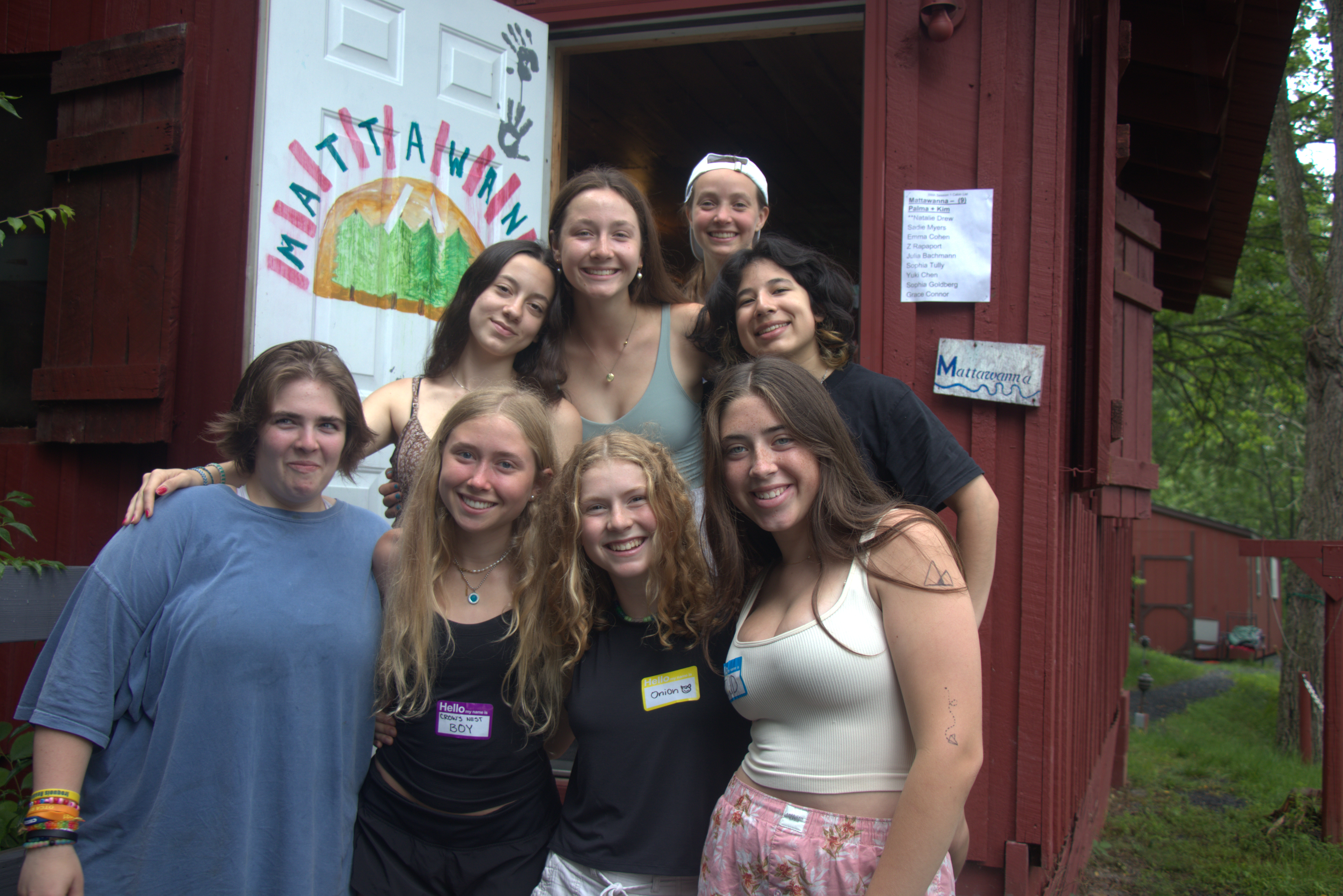 Grace
Camp was a lot of fun this year. I appreciated everything a lot. It took a sec for me to warm up to the new counselors but they ended up being just as good as the last year ones. All the activities were really fun. My favorites were sup and sail. meeting the new campers and living with my cabin mates was awesome. I'm going to miss this place and the people so much and I hope one day I can go back as a counselor.
Emma
This was my first session of my 5th year at SMA and last year. I will miss my camp friends more than anything. This session was better than I could have imagined. I love this camp. Can't wait for the next sessions.
Sophia T
Camp was so fun this year. Going in we were all scared about the new counselors but in the end we all loved all the counselors. On rafting, my boat won first place, it was hilarious.
Saddie
Camp was super fun this year and literally flew by. I am super sad it is my last year. I've met the best people and learned so many activities. At first I was a little hesitant about this year because literally all the counselors were completely different and the vibes just felt off. However, I now love all the counselors and feel like all of the campers are closer than ever. One of my favorite moments from camp this year was wakeboarding overnight. I got on it with all my friends and finally learned how to stay up longer than 5 seconds. There were also so many other fun memories like sup and sail and sports. I'm really going to miss this place and all of my friends too.
Zefora
This session this year I had an amazing time. I enjoyed every moment. I made so many amazing friends and memories. Personally, my favorite thing to do is go wakeboarding in a wake boat. I loved my cabin mates and I'm so happy I met them. I love this place so much.
Julia
Matawanna without all the girls this session will be weird but Im really looking to make new friends.
Ed
It was very fun. Camp always goes very fast and you lose count of time because of all the funniest moments. I met so many friends, and I can't wait to come back again.
Lorenzo
One of my favorite things at camp was overnights. I loved going mountain biking.
Guilherme (G.G)
The thing I enjoyed the most was the evening because we used to go on campfires and I love marshmallows. I went rafting for the first time and it was awesome. One of my funniest moments here was going to disco roller blading. I loved that place, it was very cool. Also, I enjoyed BBQ and going to Sheetz. I would like to have this in my country france.
I'm so glad for all the good vibes and positive energies of the staff.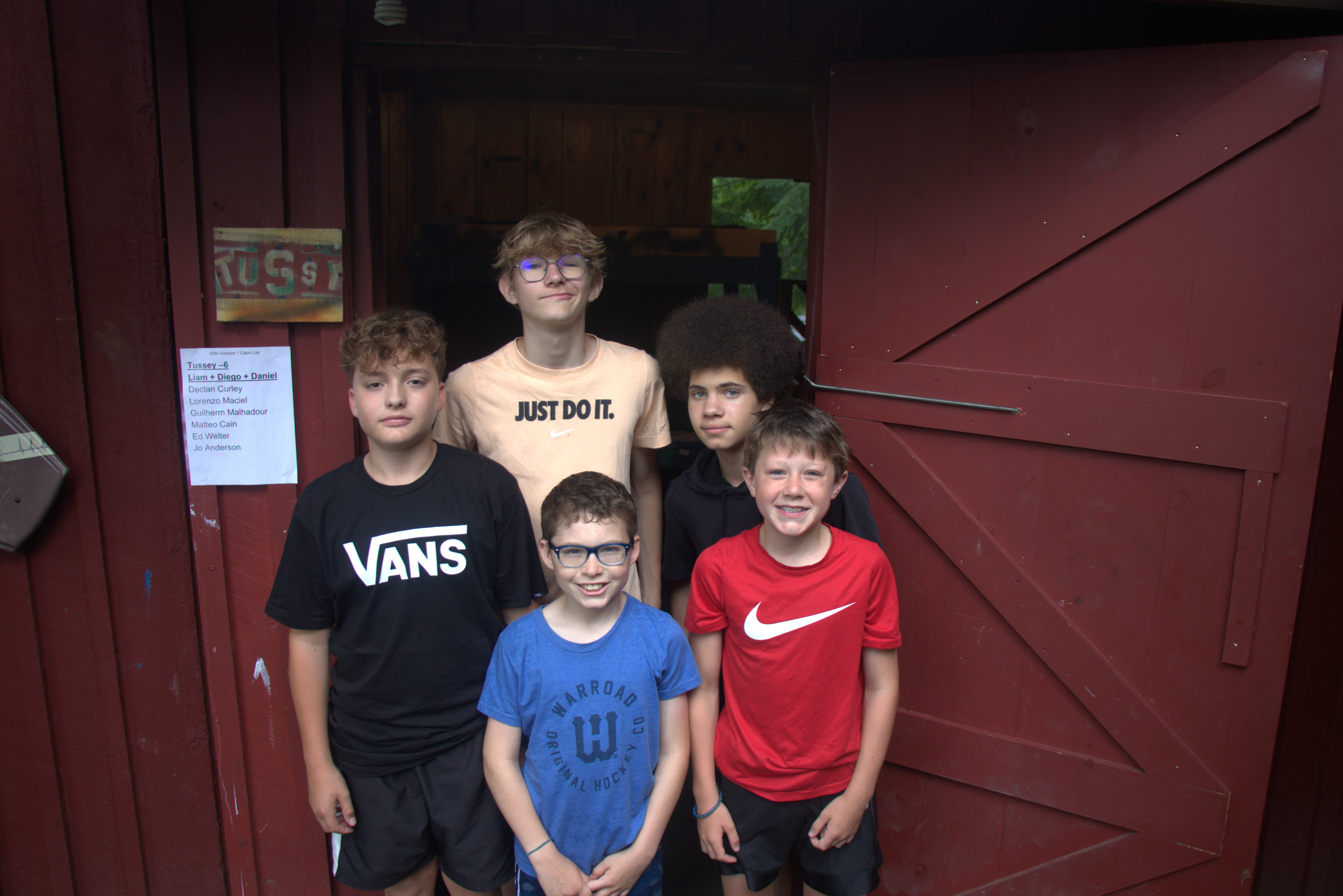 Declan
SMA is a great place to run! I had a lot of fun. The thing I enjoyed the most was the food.
Bryce
It was my second time here, but I only went 1 week last year, so I got to do a lot more. I went mountain biking for the first time and wakeboarding, so that's cool. The most important things to me are memories, as memories make a life well lived. I made a lot here, and that makes me very happy. I really bonded with the counselors this year. I feel like i ive genuine connection and I wish I could see people from here more often. I don't know if I will return, or if I will come back to the same session, but I really hope I do. With love…
Finnegan
Last year I came to SMA for only 1 week at the end of session 4 and this session I had the opportunity of staying for 2 weeks for the 1st session. I had a blast, it was very fun.
Salvie
I made lots of friends. Camp was a blast and I wish I could stay for other sessions.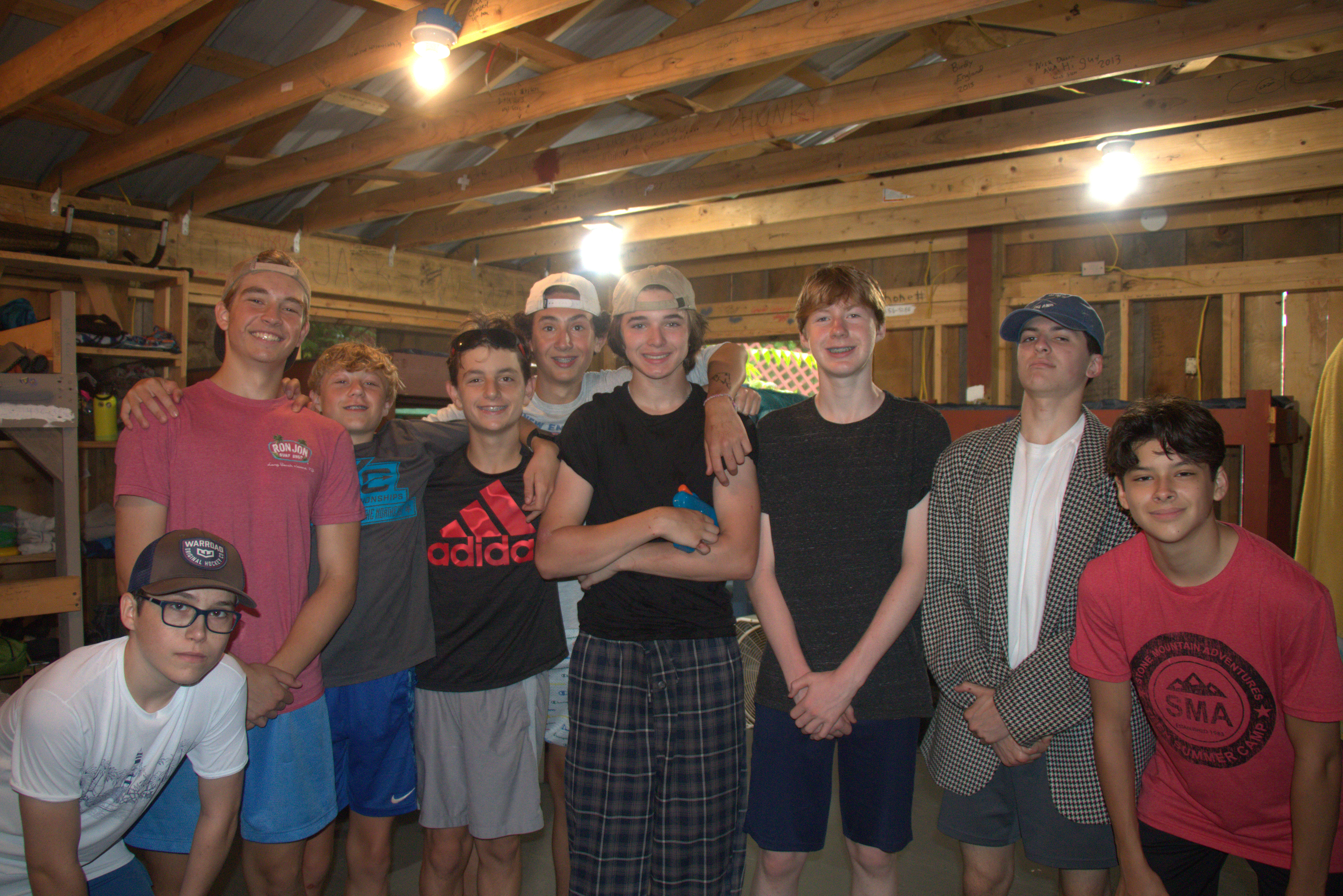 Orion
This session was amazing, I made a lot of new friends and was much more social than last year. This session went by really fast, I can't wait for next year to come back.
Christian
Making new friends at camp was fun and also trying new challenging things was also fun and engaging.
Sam
Camp was so fun again. I loved having a break for my phone. I will definitely come back again.
Zippy
Camp so far has been great, the people, the memories, and all the experiences I have made at camp are incredible. I am going to miss all the people leaving but im super excited for session 2.
Ben R
This was a very unique session to start my 3rd year. Immediately I felt a lot more comfortable and familiar than past years. It was clear that all the returners from my year just wanted to chill out, enjoy the company and the activities. We had a lot of fun and too many activities that I really enjoyed, especially the bouldering overnight (climbing). It hasn't been offered in my first time here, and it's really fun.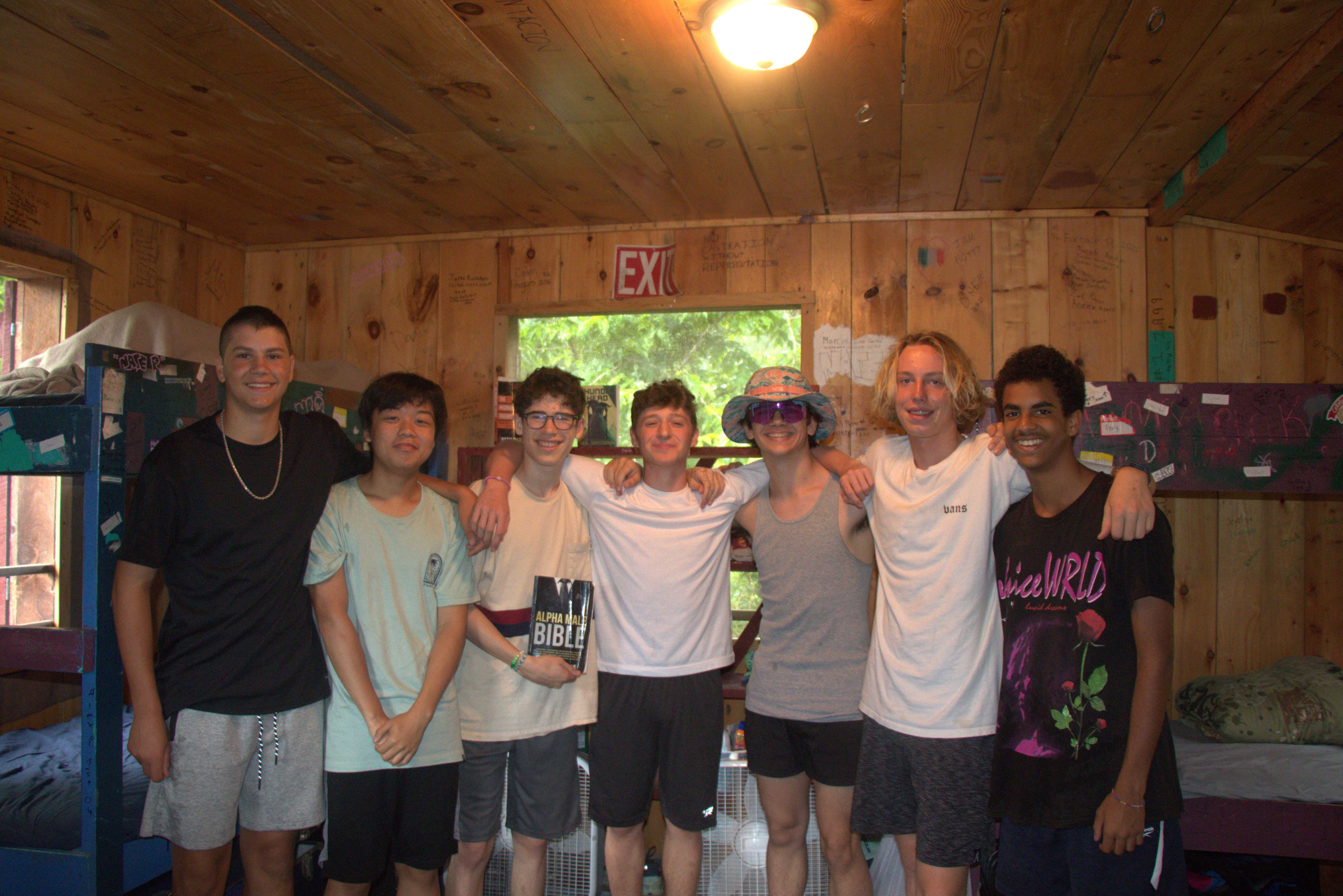 Noah
Lamp was very fun this session. Most of the people I met were new because I usually came to session 4, so it was very different, but the other people in Furnace were really nice and I wish I could have stayed longer. Next year I think I will stay longer. I had a lot of fun white water rafting and canoeing especially overnight.
Luke
As a super camper, my last session at SMA was all I could ask for. It was amazing to meet new people, and being reunited with old friends. I was lucky enough to go on the overnight, and had a great time on the wakeboard. One night we went rollerboarding and had a lot of fun. After days of sports, rock climbing and mountain biking, I'm so glad Jud asked me to come back as a super camper. All and all it was an unforgettable experience and I hope to come back in the future as an AOP or ever as a counselor.
Henry
Camp is always super fun. This camp is really special. Everyone pushes you outside of your limits and you meet so many friends.
Counselor reflections session 1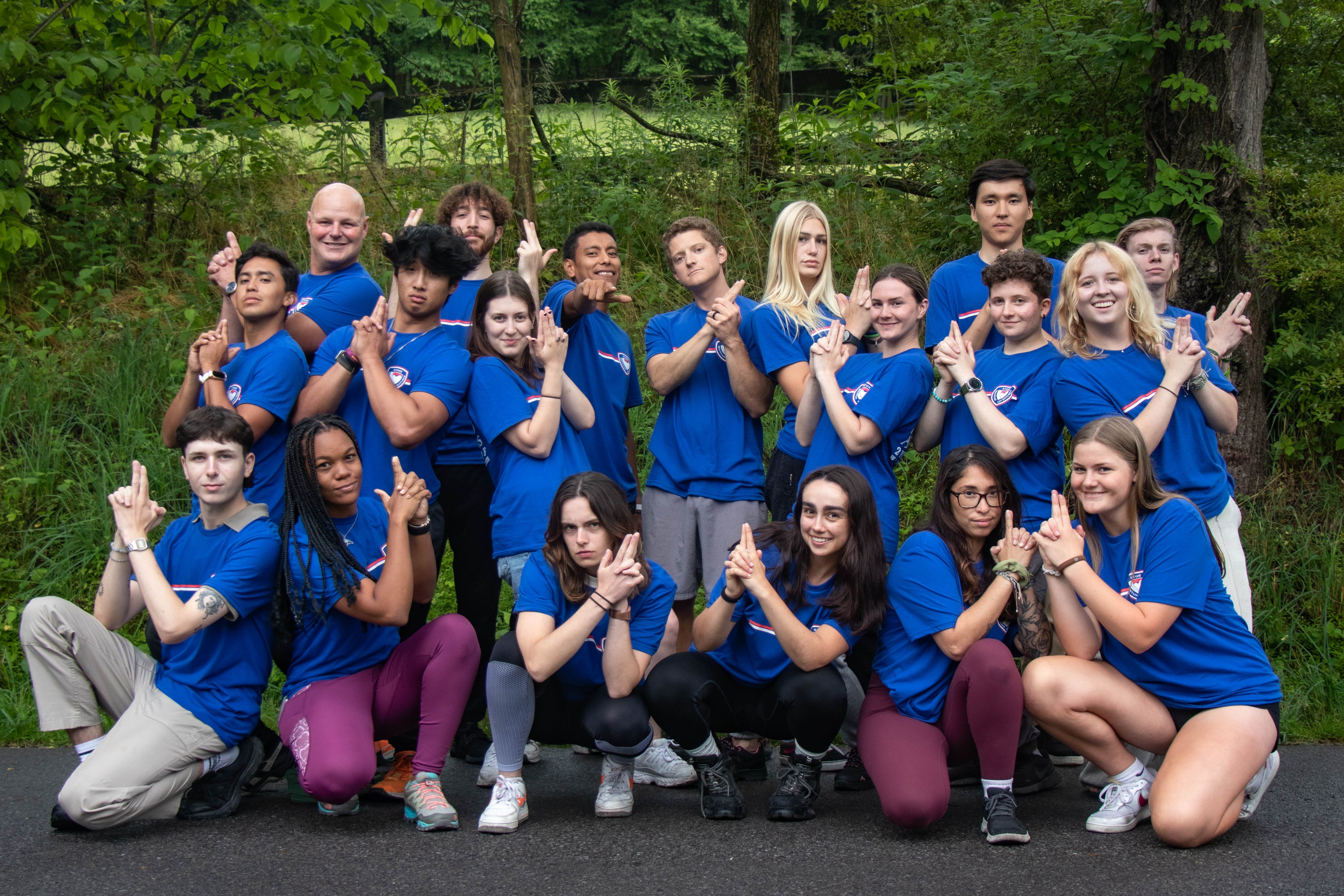 Diego Lucas
First of all I want to say that I am so happy to be here again at SMA. Session 1 was pretty awesome because I saw many kids from last year, so that means that they really enjoyed their time at SMA the year before. I feel that every year I increase the way to connect with kids when they are brand new campers. I have been doing biking most of the time and that was great hitting the trails with Henry, Bryce, Declan, Finn, Jacob, Salvi and Lorenzo. The biking overnight was so fun with them on the activity, we made a fire using branches instead of the wood we had and during the night we were using flashlight to make some drawings on the air and taking photos at the same time with Bryce's camera. My morning activities playing football was so fun because I beat Matthew's team all the times lol. I guess the secret is let the kids know that if you play as a team there are more chances to win. Rafting day was awesome as well I really enjoy that activity because that is also my job in México. So a fun fact is that I always say to my team I know some of you can be scared but this is also my job and if you trust in me I will do everything I can to keep you safe but also make it fun for you. So I ask them to listen to me and not listen to guides that are in charge is not because I don't care what they say is just because I feel more confident doing it by myself and it makes me feel glad when kids trust in me and follow my instructions, Finally, I want to say that I recognize that I don't know everything in life and that is why I also try to learn many things from children, we all have different abilities and an example is listening to the advice of my cutie pie Henry when he teaches me some techniques to improve my jumps on the bike but thanks to everyone for letting me be with you and share all those experiences.
Ella Mangan
This session was my first ever one at SMA. Everything was new and exciting and when the first campers arrived, I felt nervous but I couldn't wait to meet them all. I drove the north east van to camp which I was really scared about in the beginning but I felt so proud of myself when I did it.
This session I was a bunk captain for Roth Rock and the girls were all so nice and polite. I tried many new activities such as white water rafting (which I enjoyed but was terrified), canoeing overnight and I was half in charge of art studio with Yely.
My favourite part of this session was getting to know everyone I'm working with better and seeing where I fit in within this camp environment. I also learnt a lot about myself as a person who in the future will hopefully work as a teacher and on my weaknesses and strengths.
Kim Alina Schnalke
In session 1 I was very nervous in the beginning because I didn't know what to expect. I didn't know how everything works and what American teenagers are like. That made it a little hard in the beginning because I felt like the returning kids know more about the camp than I do. But after some days I figured everything out and everything was easier. It also helped a lot that we had the staff training before session 1 because in this way all the staff members got to know each other and we talked about the most important things about camp. This knowledge was helpful for session 1. But nevertheless, it took me a while to find myself in this camp as a counselor but after some days it was so much fun. I bonded with the kids and it was great. It was also nice to learn and try so many new things at camp.
Liam Brown
During sessions 1 and 2 of SMA I learned many things and overcame many challenges. As a naturally shy and softspoken person when it comes to meeting new people, I had to overcome this and step up as the new campers arrived, as I needed to be the rock for the young campers who were also nervous and shy. As the session went on I gained more confidence and opened up with the kids more.
I naturally and subconsciously avoided the type of kids who i would not have gotten on with when I was their age (the popular athletic guy archetype) and I had to acknowledge this and make an effort to get to know all the campers. Buy by the end of session 1 and throughout session 2 I had grown very close to these kids I was avoiding at first such as Jacob, Business, Ben R and Zippy and they considered me a friend. I'm proud I was able to overcome my preconceived judgments based on my own childhood and connect with these kids.
In terms of activities, I now have great confidence with rock climbing and I am comfortable setting up this activity without any assistance. I have also grown to love canoeing and enjoy leading this activity. White water rafting I have found is not for me, as I am not comfortable being in that type of water and it makes me very anxious, but we all have our strengths and weaknesses. I also have enjoyed leading art studio and would like to do this a few more times as it's the best time to talk to the campers. I also enjoy hiking.
I also have enjoyed working on the slideshow as it allows me to apply my skills from my line of work, and it makes me happy when the campers see the slideshow and get to laugh a lot.
Overall I think my leadership, problem solving and independence has improved throughout these two sessions.
Matthew Khamies
Session 1...wow! What a session. I was so excited to start the summer off at SMA after a thrilling staff training and it started off with a bang! Pole barn! YEE HAW! Everyone was dying to get to know each other which made camp life really smooth. After the first days at camp the overnights and the wake overnights were incredible as new wakeboarders were shredding on the wakeboard. The Yough was insane and I had one of the best ones I've been on as the river was high due to rain which allowed many jumps, bumps and twisty turneys. I came back in amazement to end the session with a great talent show and a very sad goodbye. I have improved as a person and a counsellor in this session and I am so happy.
Jordan
Session 1 was a reminder on why I like summer camps and working with kids. Being able to interact with kids on a daily basis and teaching them climbing and going on hikes taught me so much ore about being a counselor and interacting with kids, while doing what I love.
Palma Price
This past month at SMA has been truly incredible. I feel, at the start of this session, like I personally, as well as the staff as a team, have come into our own as counselors. I have made steps towards achieving my personal and professional goals (getting new people excited about the boat, making friendship bracelets (and friends), improving my communication skills and balancing work and play). The most memorable aspect so far though has to be the relationships I've formed with the campers. I used to wonder how much my old counselors really liked us and how much of it was just how they had to act for the job, but I can say I now understand the level of connection I as a counselor can feel with campers. I have felt admiration, pride, concern and compassion for these campers, and I can say oh they've changed me in so many ways. I'm so grateful for such an incredible group to have for the first month, and I'm so excited for the month to come. I am already dreading saying goodbye, which makes it a bit impossible to have a bad day while I'm here. I'm excited to continue to learn more about being a counselor, about the people around me, and about myself, and to leave this place having embraced every opportunity for learning. It's been an amazing month, I'm so pumped for this next one!
Zakary Kane
Finally, the wait is over and camp has begun. It was amazing to get back to camp and see so many familiar faces. The pole barn game was an early highlight as everyone in my crew was a returner and already knew the game. Victory was mine that day as I contorted my body into the shape of a pineapple to win Pole barn for the very first time. I feel really really connected with the 5th year campers because although I'm a part of the staff team now, this is my 5th consecutive summer here at camp. Many of these guys were with me my first year in 2019. I'm honored to have camp in my life and I'm grateful it has stayed this way for so long.
Akbar Niyazbekov
As I sit down to reflect on the incredible journey that was Session 1 of our SMA, a whirlwind of memories and emotions rush through my mind. These past two weeks have been a transformative experience not just for the campers but also for me as their counselor. From the moment the campers arrived, there was an unmistakable energy and enthusiasm in the air, and that atmosphere remained vibrant throughout the entire session.
One of the most fulfilling aspects of the session was watching the campers step out of their comfort zones. Whether it was conquering their fear of heights during the rock climbing or showcasing their talents in the camp talent show, each small victory was a testament to their courage and determination. It was evident that the camp's nurturing environment and the support they received from their peers and counselors played a crucial role in fostering this personal growth.
Session 1 of our SMA was a resounding success. Watching these young individuals grow, learn, and evolve over the course of two weeks filled me with immense pride and gratitude. I am honored to have been a part of their journey and to have contributed to creating memories that will last a lifetime. I eagerly await the next session, eager to welcome a new group of campers and embark on another unforgettable adventure together.
Alexia Macherhammer
Session 1 was great. Meeting many new teens that were enthusiastic to enioy the adventures offered. Everyone had a great time making new friends and seeing old ones again. Session 1 had a alot of returnees that already knew how camp was run. Canoeing overnights were really fun and only few capsized. No one was injured and all went well for both overnights. I found soke The rainfall caused a record height for the rivers so for whitewater rafting was very fun and very little rocks were peaking through the surface of the water. Rollerskating was a very enjoyable experience since many of the campers were very good at Rollerskating.
Overall a very successful session
Alex Ramirex
After a great staff training, session 1 arrived with many new challenges to face.
Being away from my family was definitely the biggest one but just having the opportunity to do so much incredible stuff as white water rafting, wakeboarding, Mountainbiking, roller skating and even watching the 4th of July fireworks; helped me a lot to face the new challenges and have fun.
Even when all of that was amazing, I think the best thing that SMA has to offer is definitely the people, from a great staff, the people in the kitchen, the very skilled kids who force you to work hard to be the very best version of yourself and everyone who contribute to make this place awesome; this place host some of the best human beings that I have ever had the chance to meet.
I'm looking forward to next session and all the new challenges and awesome kids who will arrive with it.
Chase Cloward
It was so good to see so many old and friendly faces. The overnights were so much fun and everybody had an awesome time. The bouldering was amazing and we had so many good climbers. It was an awesome way to start the summer.