Pam and Biff Houldin were recently featured in an article written by Kylie Hawn in the Mature Living section of the Huntingdon Daily News. The piece focuses on what each of them do to give back to the community.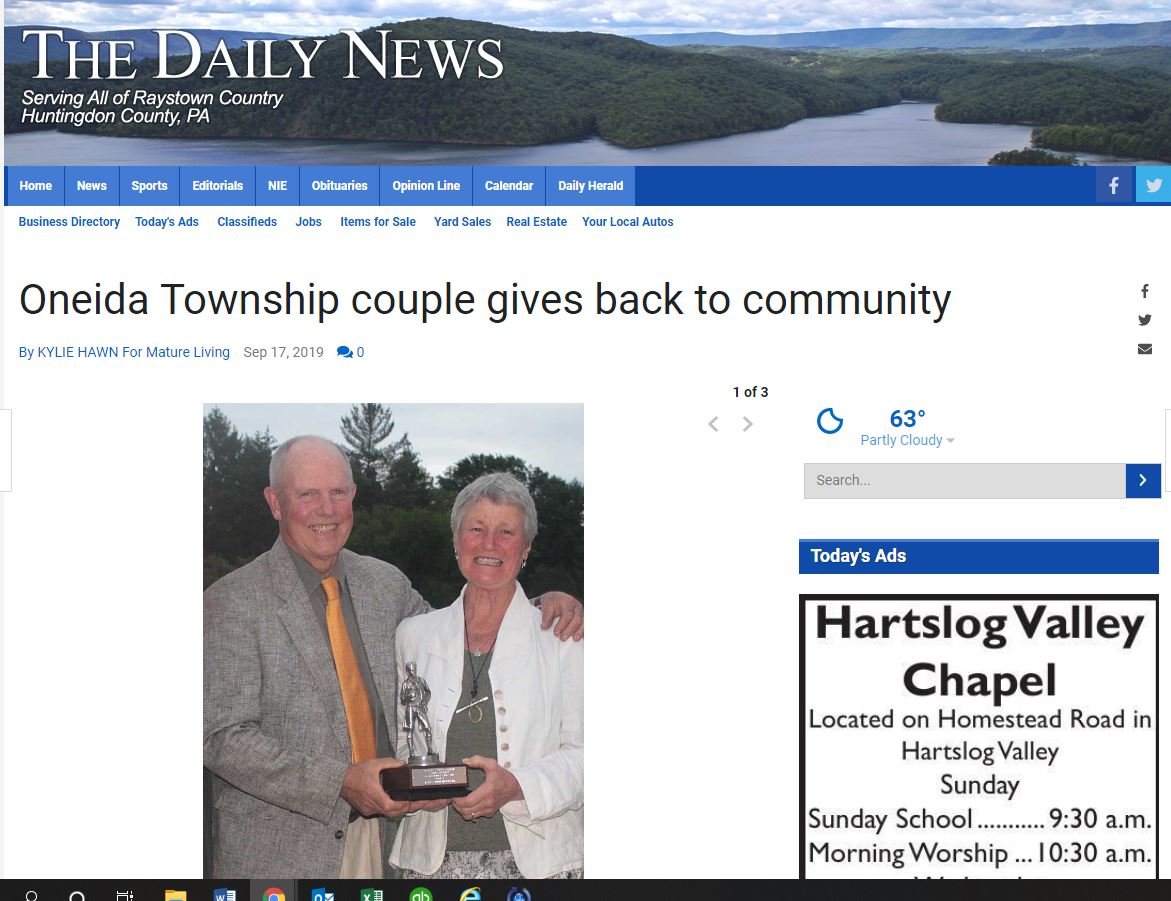 Kylie writes about Pam's experiences founding and running her therapeutic riding program for people with disabilities at Horsepower Farm:
"Starting with a group of six riders from the Tuscarora Intermediate Unit 11, the program has grown to provide horsemanship to over 60 individuals ranging in age from 3 to 70," said Pam. "Not only do students ride horses, but they're also taught to care for them and learn life skills that extend to their lives beyond the barn. The philosophy at Horsepower is to use the spirit of the horse to empower independence, which helps riders realize their inner strength to know that positive change is possible."
Kylie also focused on Biff's work with Habitat for Humanity:
Since Biff retired from his full-time job in 2009, he's been actively involved in Huntingdon Area Habitat for Humanity, currently serving as president of the board for the organization. "It is worldwide organization dedicated to providing clean, decent and affordable housing in partnership with deserving people. People who could not otherwise be able to own a home. It also opens the door for a total makeover of some of the distressed properties in our county," he said.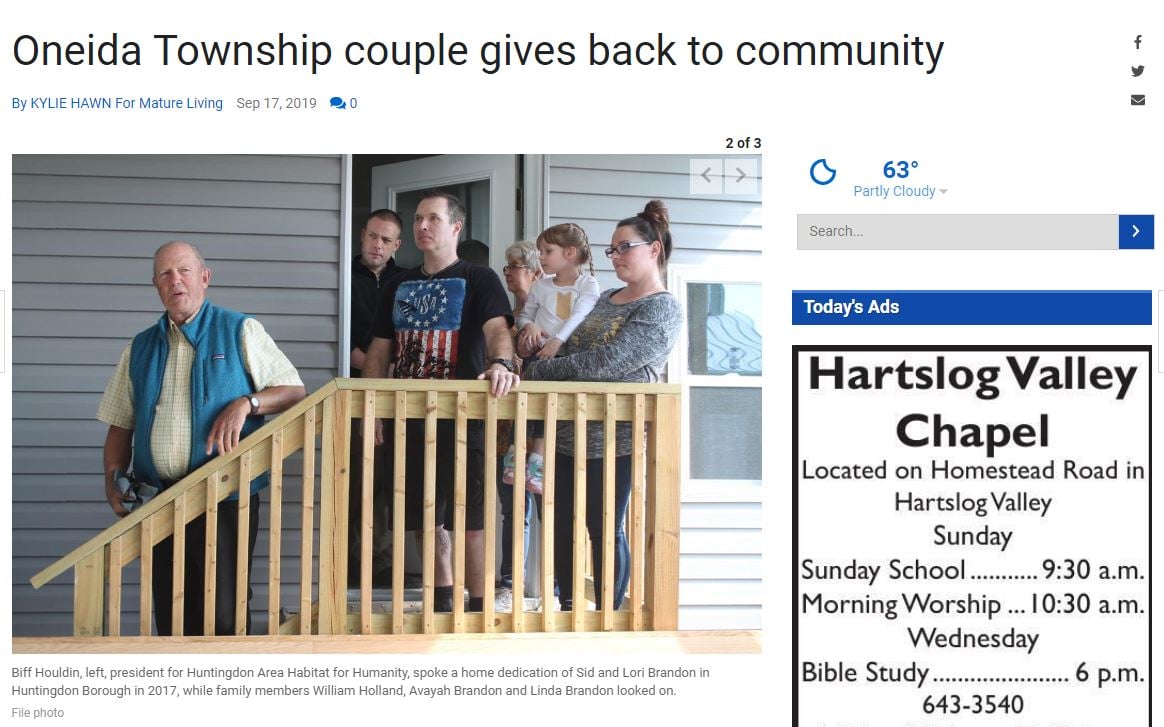 In the article Biff also took time to reflect on how other seniors can work to discover their passion in retirement:
Reflection is also great before finding what may drive a person to become more active after retirement.
"Take some time after retiring to take pause, look around, experience doing little or nothing," he said. "Then realize that volunteers are needed in many local organizations. Ask others for ideas, talk with friends involved in the community, including organizations affiliated with churches, various non-profits, schools, etc. Stay active. Find a new vocation, work part time. Make a difference. Often you get more from helping others than those you are helping."