SMA Teen Summer Camp Director and Owner Jud Millar will be traveling north to attend a Summer Opportunities Camp Fair hosted by the Phillips Academy in Andover, Massachusetts. The Summer Opportunities Camp Fair will be help on Sunday, January 27, 2019 from 12pm to 3pm. The will be the 29th year that the Phillips Academy has hosted this camp fair. This fair is designed to give middle and high school students and their families the chance to meet with representatives from approximately 100 local, national and international summer programs. A wide range of programs will be represented here, including those that focus on academics, language study, community service, sleepaway teen camps, sports, mountain biking summer camps for teenagers, arts, research, internships, outdoor adventure, and international travel.
What: Summer Opportunities Camp Fair
When:
Sunday, January 27, 2019 from 12pm to 3pm
Where: The
Phillips Academy, 180 Main St, Andover, MA 01810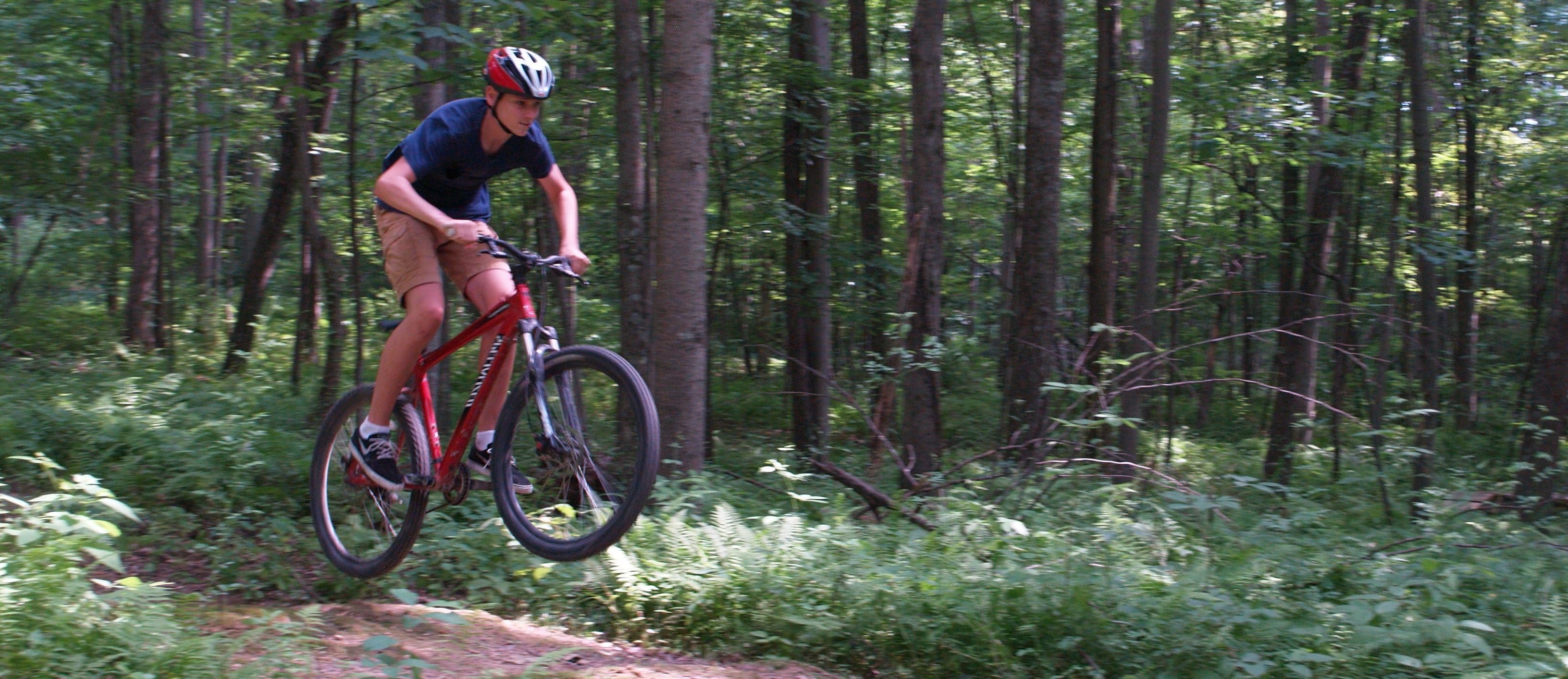 Stone Mountain Adventures is a Mountain Biking Summer Camp for Teenagers ages 12 to 16 located in central PA. SMA is not a mountain bike specific camp, rather we are an adventure camp with incredible mountain bike trails onsite here at SMA at Raystown Lake. Mountain Biking is offered at SMA every day. For kids who are passionate about mountain biking we offer the Mountain Bike Masters Program.
The SMA Mountain Bike Master Program is ideal for campers who are passionate about mountain biking and excited about riding a variety of world class trails every day.
Ride half of each day on the machine groomed Allegrippis Trail System at Raystown Lake.

Learn advanced riding skills while gaining endurance, building confidence and having fun.

Our experienced instructors are excited to share their passion for Mountain Biking.

Ride the Raystown Lake Skills Park where staff can evaluate riders in a controlled setting.