Earlier this year Blue Knob Ski Area announced that they were hosting the First Annual "Snow Fest" From Friday 2/8/19 through Sunday 2/10/19. Events included the following:
A Fashion Show

An skiing Obstacle Course for kids

The "Dummy Downhill"

A Food Truck

Live Music

Snow Tubing Races

A Mountain Biking Challenge on the Bunny Slope
I conferred with my kids Wyatt and Molly and we decided it would be fun to enter the Dummy Downhill. We joined forces with our "ski buddies" the Plane Family (Dad Dennis and children Rosemary and Austin) and met on the evening of Wednesday, February 13th to create our "Dummy".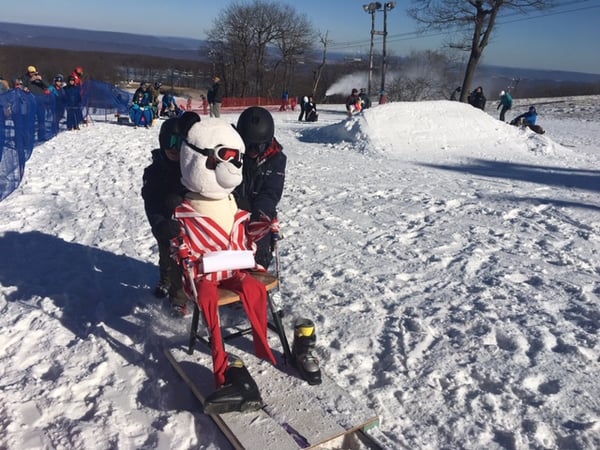 Once our "Downhill Dummy was created we transported it to Blue Knob Ski Area and waited for the event to begin.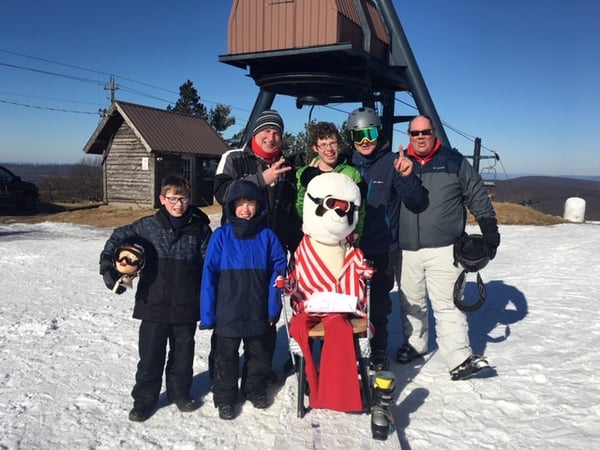 There was a bit of a problem with the launch site as it was not exactly in the "fall line" of the jump. Meaning that if you pointed your Downhill Dummy" at the middle of the jup it would veer off to the left and miss the jump. This meant that more thought had to go into the direction of the launch to compensate for the turning of the dummy. As you can see from the video we got it right!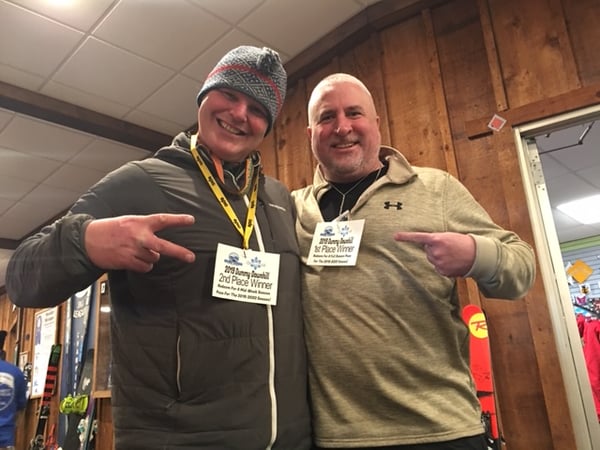 In the end we got it right and our Dummy placed Second in the 2019 Blue Knob Dummy Downhill Race. The funny thing is that our good friend Joe Kanish and his family placed First! Needless to say a good time was had by all!