DirtFest 2015 is almost here at the Allegrippis Trails at Raystown Lake
Fri. May 15, 2015 1:00 pm - Sun. May 17, 2015 4:00 pm
SMA Teen Mountain Biking Summer Camp will once again have a booth at the expo at DirtFest 2015! Dirtfest will take place from Friday, May 15 to Sunday, May 17! This fantastic event is a weekend long mountain bike festival promoting a hearty spirit for adventure, festivity and camraderie. DirtFest features clinics on sustainable trail building, entry level mountain biking, sustainable trail maintenance; and includes organized events such as a womens skills series, kids mountain bike rides, unicycle course and an epic all day group ride that departs on a houseboat shuttle. Hosted by the Raystown Mountain Bike Association (RMBA).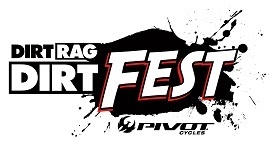 ALLEGRIPPIS TRAILS:
Designed by mountain bikers and built by the International Mountain Bicycling Association, the Allegrippis Trails at Raystown Lake is a premier single-track mountain biking trail system located in the Eastern United States.

The 24 trails in the system were designed and built to provide sustainable trails for a variety of human uses including mountain biking, hiking, trail running, snowshoeing and cross-country skiing.

The Allegrippis Trails are arranged as stacked loops, giving the user the opportunity to plan a route as short or as long as they would like. There are nearly endless combinations, so even riders who come back time after time have the opportunity to use a new route each time.

Although the trails are rated "easiest", "moderate", and "most difficult", they can all be safely traversed by users of all skill levels, but users should expect their normal pace to be slowed as the difficulty increases. The ratings are provided to give all users a good idea of what challenges to expect. These ratings only apply to trails in the Allegrippis Trails system, they should not be compared to other trails or their difficulties.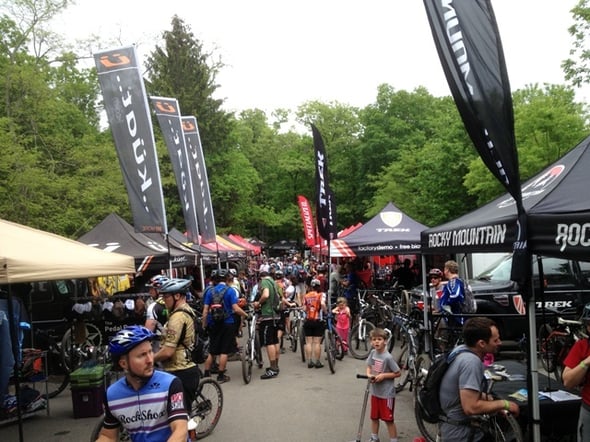 You can access the Allegrippis Trails at trailheads along Seven Points Road just past the Seven Points Entrance Station and on Bakers Hollow Road just before the Susquehannock Campground Entrance Station.


The trails were developed under the direction of the Friends of Raystown Lake in a unique partnership between the Appalachian Regional Commission, Pennsylvania Department of Conservation and Natural Resources, US Army Corps of Engineers, Southern Alleghenies Planning and Development Commission, Huntingdon County Visitors Bureau, Huntingdon County Business and Industry, Pennsylvania Conservation Corps, and hundreds of volunteer laborers that augmented the professional construction services of the International Mountain Bicycling Association.

The Allegrippis Trails are available for public use year-round (exceptions may be made for safety reasons). For information about holding a competitive event or demonstration on the trails, contact Friends of Raystown Lake c/o US Army Corps of Engineers Raystown Lake Recreation Area at (814) 658-6809.
The SMA Mountain Bike Masters Program allows campers who are passionate about mountain biking to ride world class single track trails 6 days a week. The sport of Mountain Biking is exploding in central PA with the building of the Allegrippis Trail system at Raystown Lake. SMA is a Teen mountain biking camp pa!
What Makes the Mountain Bike Masters Program so Awesome?
Ride World Class IMBA Built Single Track Trails Everyday
Sign Up For Mountain Biking Camping Overnights - 2 week summer camp!
Qualified staff teach advanced riding techniques and motivate riders - Teen Adventure Camp!
When not Mountain Biking you can choose from Adventure Activities, Water Sports, Creative Arts and Traditional Sports - Teen Summer Camp!
Teen focused activities and events
Develop leadership & independence through freedom, respect and personal challenge
DIRT RAG MAGAZINE PRESENTS
DIRTFEST 2015
ITS COMING AND ITS DIRTY
May 15-17, 2015
Allegrippis Trails
Rothrock Outfitters - RMBA - IMBA
Clinics - Demo Zone - Camping
Exhibitors Contact: whysinglespeed@gmail.com
Event Location: Baker Hollow Road trailhead Seven Points Recreation Area at Raystown Lake
Phone: (814) 643-7226
Contact URL: http://www.allegrippistrails.com/