Session 3 Blog Update #1
The beginning of Stone Mountain Adventures Session 3 2015 has been nothing short of awesome! Starting from day one, the returning campers and new campers banded together to start building friendships.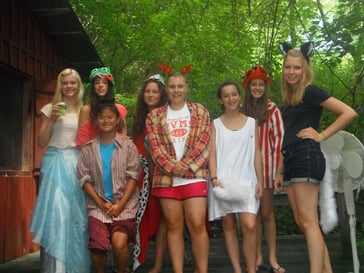 So far, we've played frisbee golf at Juniata College, biked both the SMA bike trail and Alligrippis, made plenty of friendship bracelets in Art Studio, played plenty of soccer, rugby, ultimate, and tennis, hiked at Hunter's Rocks and at Shingletown, stand up paddleboarded and sailed at Raystown Lake, canoed on the Little Juniata River, climbed Donation Rocks, rode horses during Horsemasters, and wakeboarded, waterskiied, and kneeboarded during Wakemasters…all in the first week!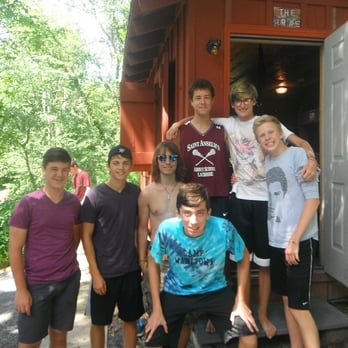 We also had two overnights already – a wakeboarding overnight on Raystown Lake and a climbing overnight at Bilger's Rocks – which both the campers and the counselors enjoyed. There's nothing like a delicious mountain pie to end the day!
Last night was one of our crazier evening activities at Stone Mountain – Disco Bowling! Campers and counselors alike throw on as much bunk junk as possible and head over to a local bowling alley for a night of bowling and dancing!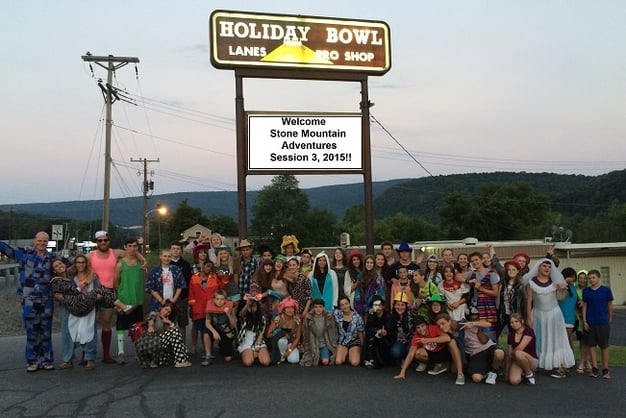 Today at SMA Teen Summer Camp is our 'All Camp Day' of the session, meaning the bunks are very clean, we got donuts and bagels for breakfast, and we do community service this afternoon! We have two lemonade stands, one to raise money for Pediatric Cancer research and another to raise money for a local fund for a search and rescue camera for Raystown Lake, and two groups of kids out doing some projects at Shirley's Home for the Aged and the Elmcroft Retirement Community.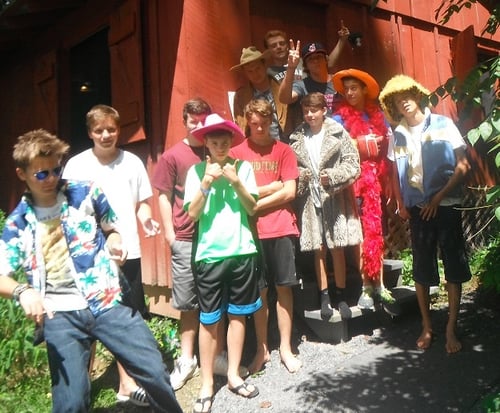 Tonight we'll rally at Raystown Lake for an all-camp barbecue and the beginning of secret friends!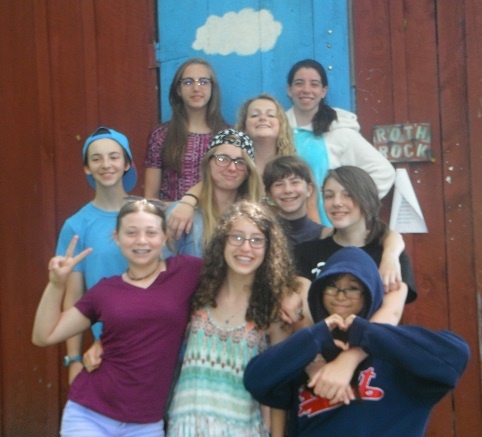 Even though we're only one week into our time together 3rd session, it feels like this group has been together so much longer! There isn't a camper without a smile on his or her face J Each day starts with a high energy, and a wonderful rendition of the Birdy Song (if the kids are lucky!), and ends with just as much energy right before lights out. We're so lucky to have such a wonderful group of campers and can't wait to see what else this session will bring!