On Tuesday, August 2nd everyone in Stone Mountain Adventures Session 3, 2022 traveled to Ohiopyle, PA and went White Water Rafting on the Lower Youghiogheny River. Our guides with Wilderness Voyagers were amazing... AND we have photos in a video: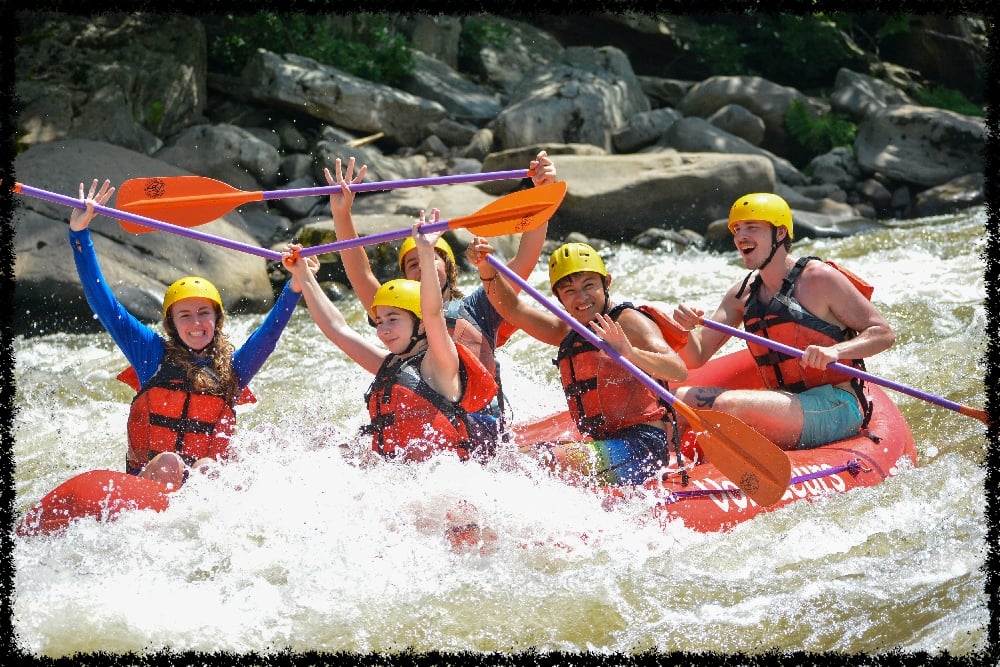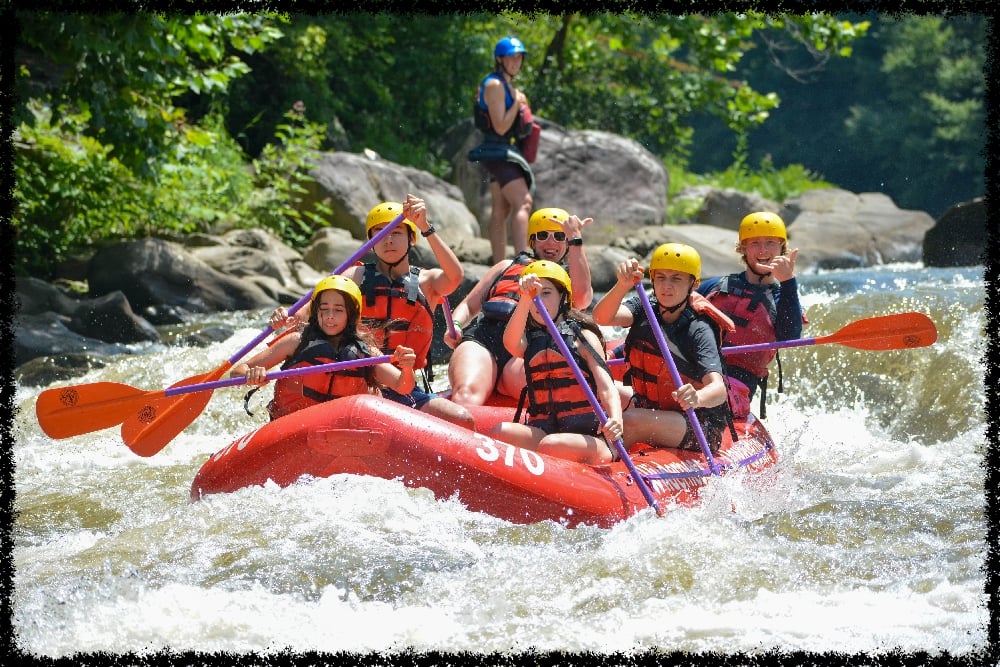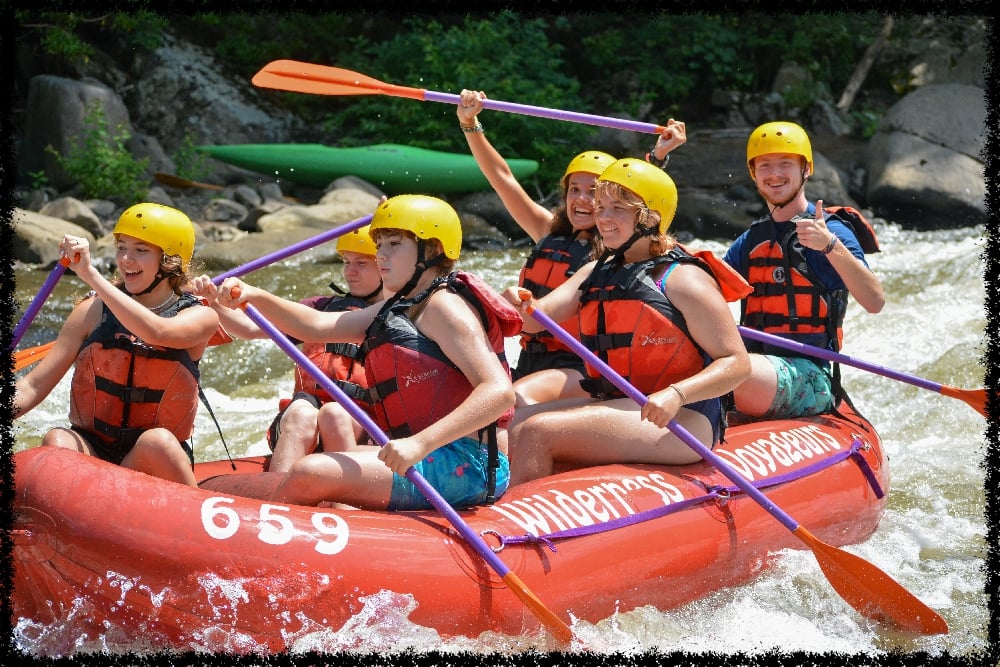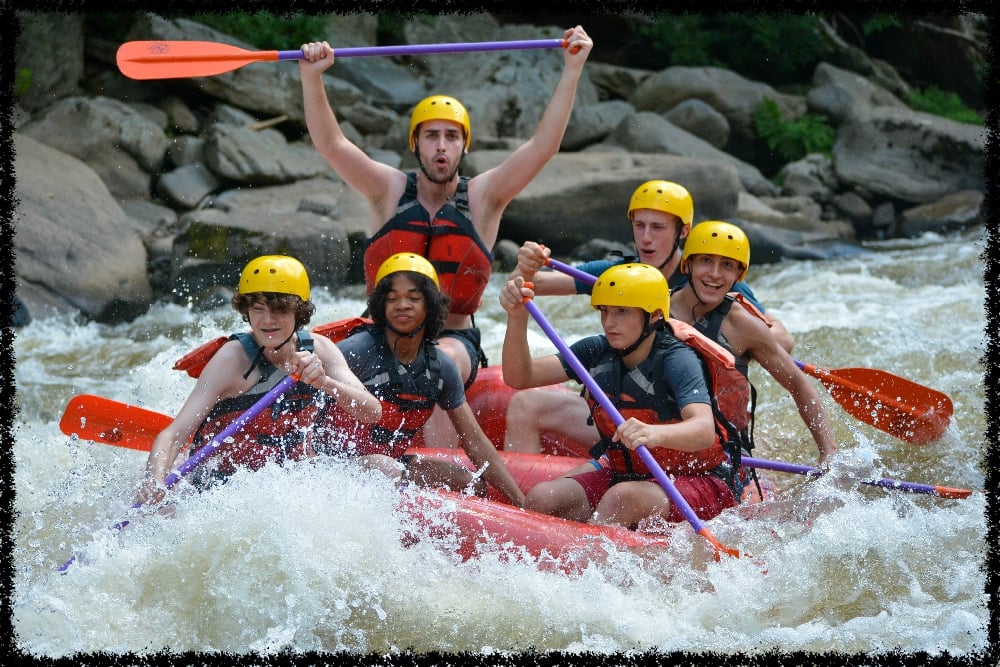 Liz F-N
This session flew by! This is my second session this year at SMA Overnight Camp but its hard to believe that it has already been a month and I am leaving tomorrow. I joined wakemasters for the first time to be with 2 of my friends. O ended up really enjoying my time on the boat and wakeboarding. I can confidently get up and usually get in and out of the wake (sorry to the boat crew for making you guys drive REALLY slow). Besides that, this session was very quiet and calm. It was nice to reconnect with people from last year and strengthen other friendships. It rained a lot, which wasn't fun but made the Yough a unique experience. The water level was almost double of first session! We did it so quickly that we got to go and see a waterfall. Definite highlight of the session! Also, small candle light this session was great. Its hard to say goodbye to campers and counsellors who wont be coming back next year but have had a huge impact on camp and on me. I've tried to make a lot of friendship bracelets but I gave up (oh well). Overall this will be a summer that I never forget, thanks to all the people that have made it so amazing. I am already looking forward to next summer. Cheers!
Noa Gold
This was my 4th Year at SMA overnight camp and was by far the best. The girls in Mattawanna always had my back and were super sweet. The wakemasters were also a tight knit group. This tear in wakemasters I was able to get up on the wakeboard, get in and out of the wake and finally land a jump. On the Yough this year I was in Juds boat and since the water was so high we finished super early. This session was one of the best sessions I've ever had at SMA. I will definitely try to come back as a super camper next year.