All of us at Stone Mountain Adventures are so excited to share the Session 1, 2018 Slideshow with you!
Our teen and "tween" campers learn new skills, gain self confidence, make strong friendships and become members of our strong, value centered summer community. Things that make SMA Teen Camp unique are: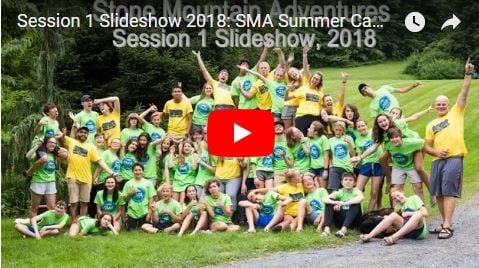 Stone Mountain Adventures is a fully elective; 2, 4, 6 or 8 week sleep away camp for teenagers only (12 – 16 years). SMA takes the best aspects of an American Summer Camp - a true community of peers, space and opportunity for growth, introduction to new skills and people, lack of electronic screens and lots of exposure to nature and the chance to simply be yourself - that are most important for teens; while making the whole experience more approachable for a teenage camper - programming designed with teenage needs and interests in mind, an open and welcoming clique-free social environment, and a diverse and international population.