Camp Director and Owner Jud Millar will represent Stone Mountain Adventures at the Acton Camp Fair. This will be the 27th year that the and it is sponsored by the Merriam Parent Teacher Organization (PTO). The Thursday, January
23rd, 2020 from 5:00 - 8:00 p.m. at the Parker Damon Building, home to both Merriam and McCarthy-Towne Schools. According to the Action Summer Camp Fair Committee "The camp fair committee strives to ensure attendance from diverse, prospective campers and their parents."
What: The Acton Camp Fare
When: Thursday, January 23 from 5 to 9pm
Where: The Parker Damon Building in Acton Massachusetts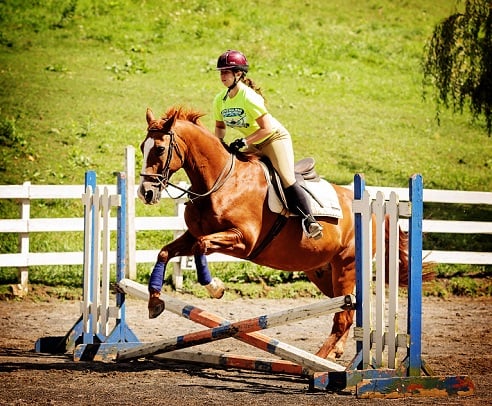 For campers who are excited about horseback riding we have a specialized program we call Horsemasters. SMA is not a Horseback Riding specific camp, rather we are an adventure camp built around a horse farm. In the off season we run a therapeutic horseback riding program for people with disabilities call Horsepower. As a result we have 22 horses year round and campers who are passionate about horses LOVE our Horsemasters Program. My mom, Pam who along with my dad Biff founded SMA, is the director or our Horsemasters Program (full disclosure) and she is passionate about horses and teaching young people to ride. Our Horsemasters Program attracts the more serious equestrian, however, it is open to beginner through advanced riders. Here are some program highlights:
Individual and group lessons are offered each day as well as trail rides.
Beginning riders develop foundational riding skills and gain confidence.
Advanced riders are challenged on the flat, over fences on the trails, or on a lunge line.
Balanced seat is taught to all riders to develop a strong, effective seat doing flat work.
Horsemaster riders focus on dressage, jumping, or cross-country.
Additional opportunities include: clinics, vaulting, field trips, and being a part of the stable management team to help feed and care for the horses.